Quick heads-up: some of the links on this page are affiliate links. If you make a purchase through them, we may earn a small commission (at no extra cost to you). This small bit of income helps keep our site running.
Best Climbing Nuts and Stoppers of 2023
This post was last updated on December 06, 2023.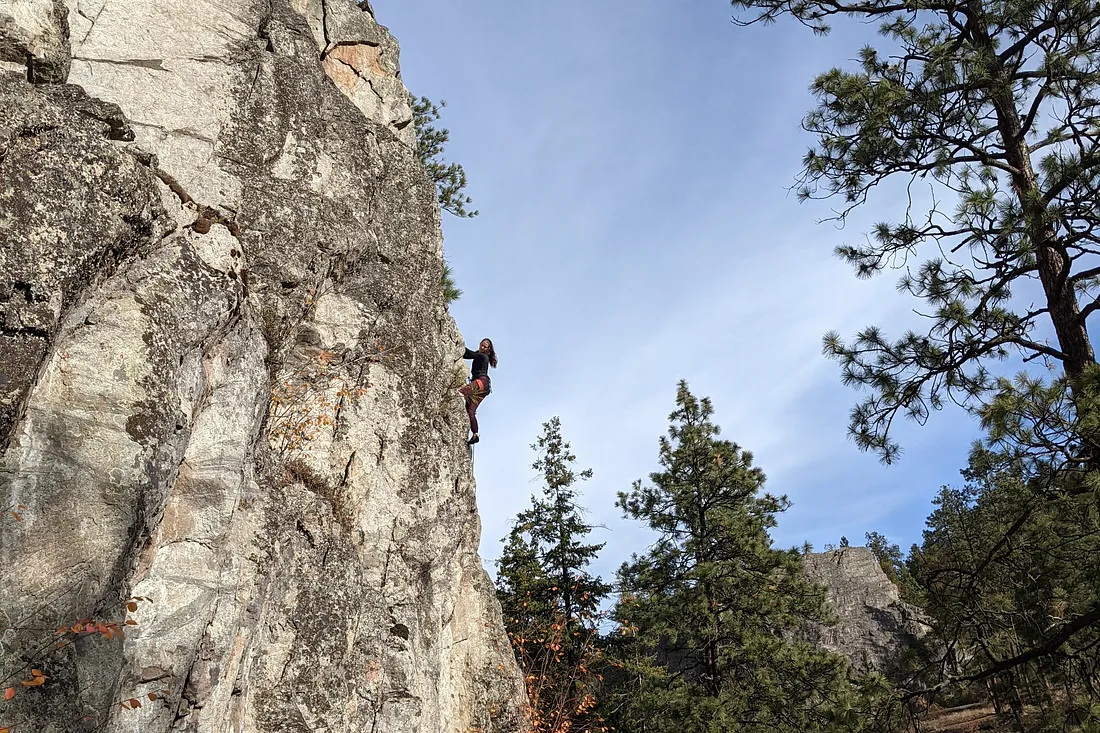 Whether you're planning a vertical adventure or just prepping for a climbing session, having the right gear is essential. Among the bits and bobs of climbing gear, one type stands out due to its significant influence on safety and functionality - it's the humble climbing nut or stopper. These small devices play a grand role in protecting climbers from taking huge falls.
Selecting the suitable nuts and stoppers can often be a challenging task, especially if you're new to the climbing world. However, some models excel above the rest with their superior holding power, intelligent design, and great durability. One such product that has made quite the impressive splash in the climbing community is the DMM Alloy Offsets.
Now, are these Alloy Offsets the most ultralight option out there? Perhaps not, but the combination of their sturdy performance and impressive features make them the go-to choice for climbers worldwide. But hold on, we've got a couple other suggestions too! We've examined a broad range of criteria, from weight and size range to ease of placement and removal, versatility, and value for money, to bring you our top picks and runners-up. And of course, don't forget to consider the essential accessories, like commendable climbing harnesses, top-notch belay devices, and robust climbing helmets.
Our Top Recommendations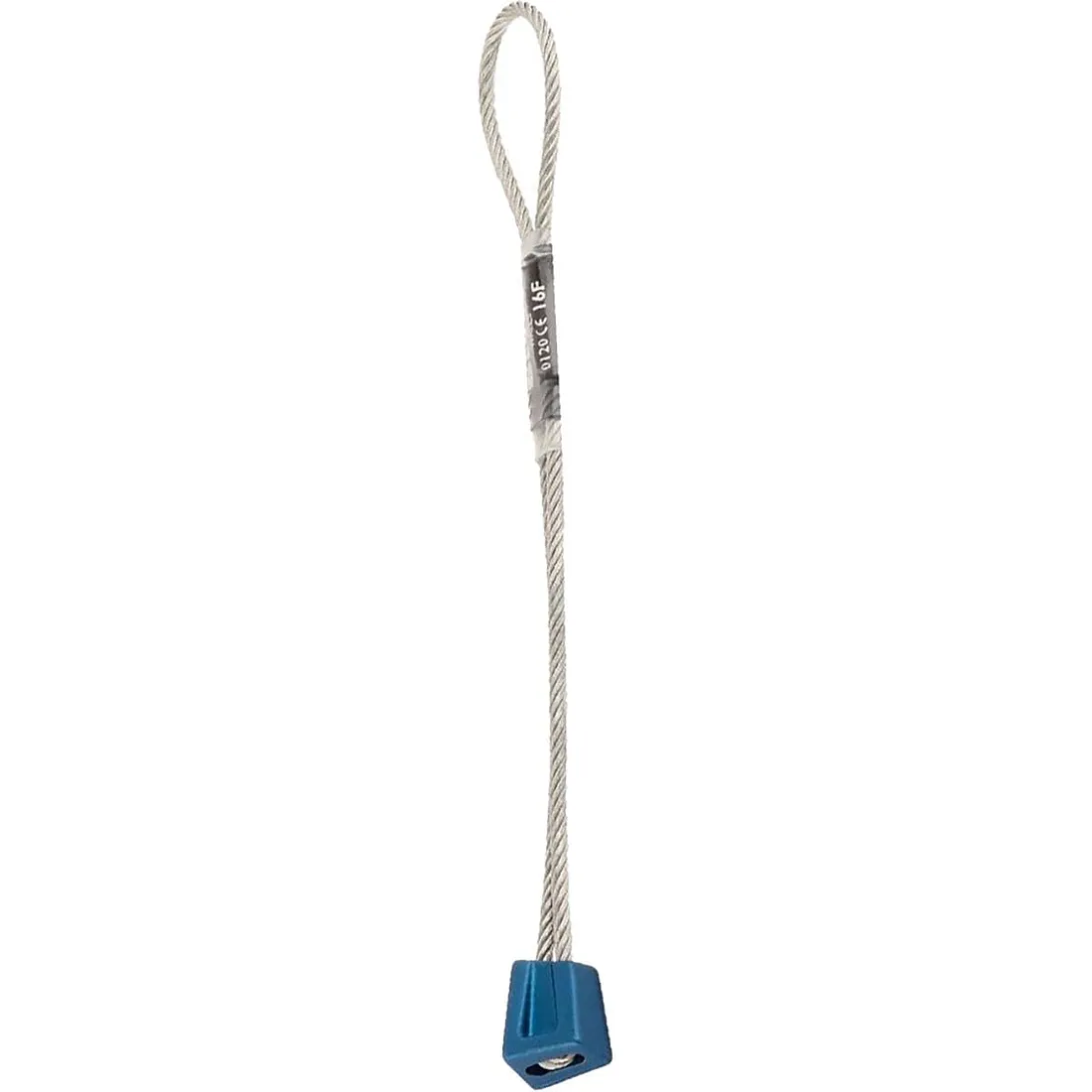 DMM Alloy Offsets
The DMM Alloy Offsets are our top pick because users rave about their unmatched fit in flared cracks and their durable yet lightweight construction, outshining other brands on the market.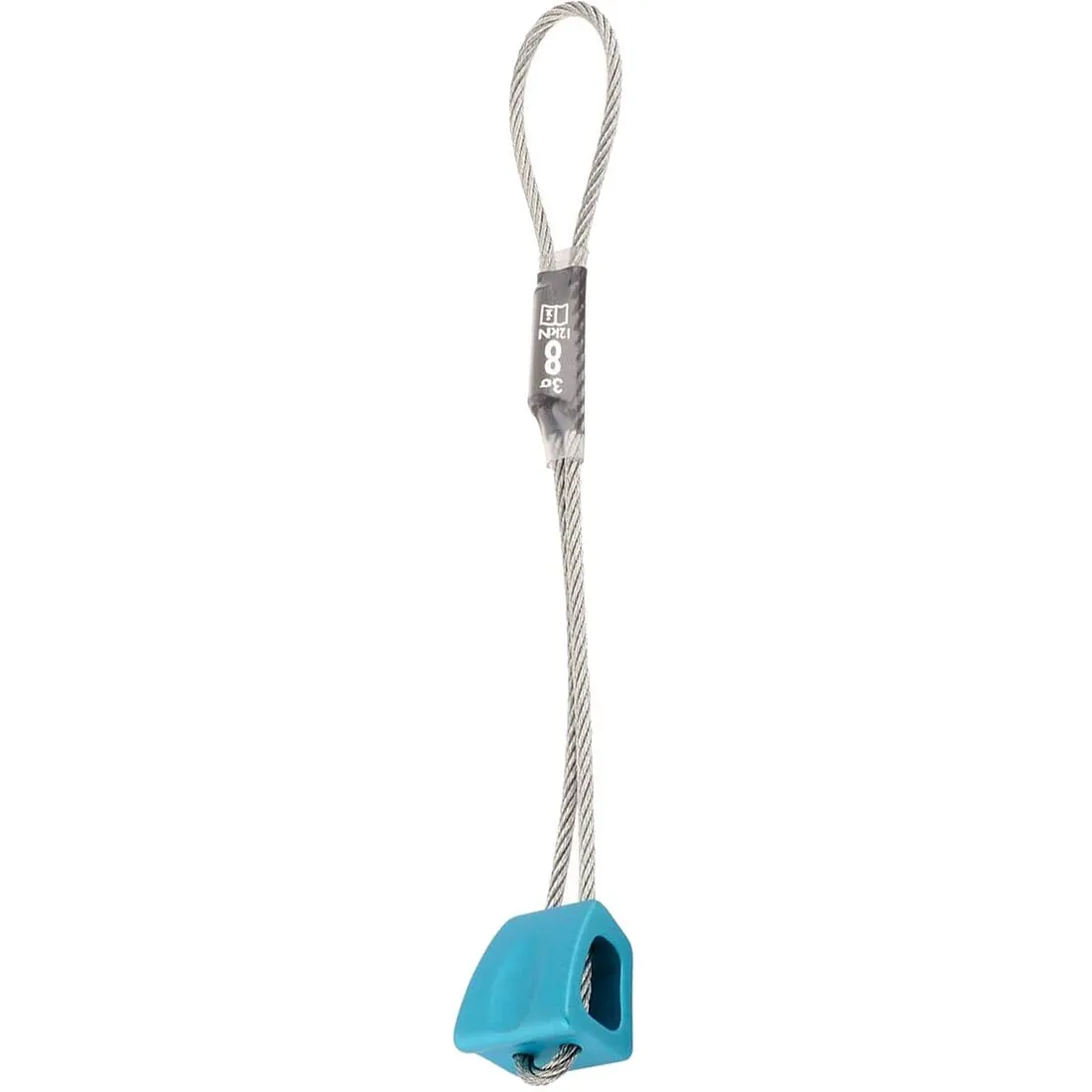 DMM Wallnuts
The DMM Wallnuts nab the top pick runner up spot for their exceptional grip on irregular surfaces and a color-coding system that reviewers praise for its ease of use during high-stress climbing situations.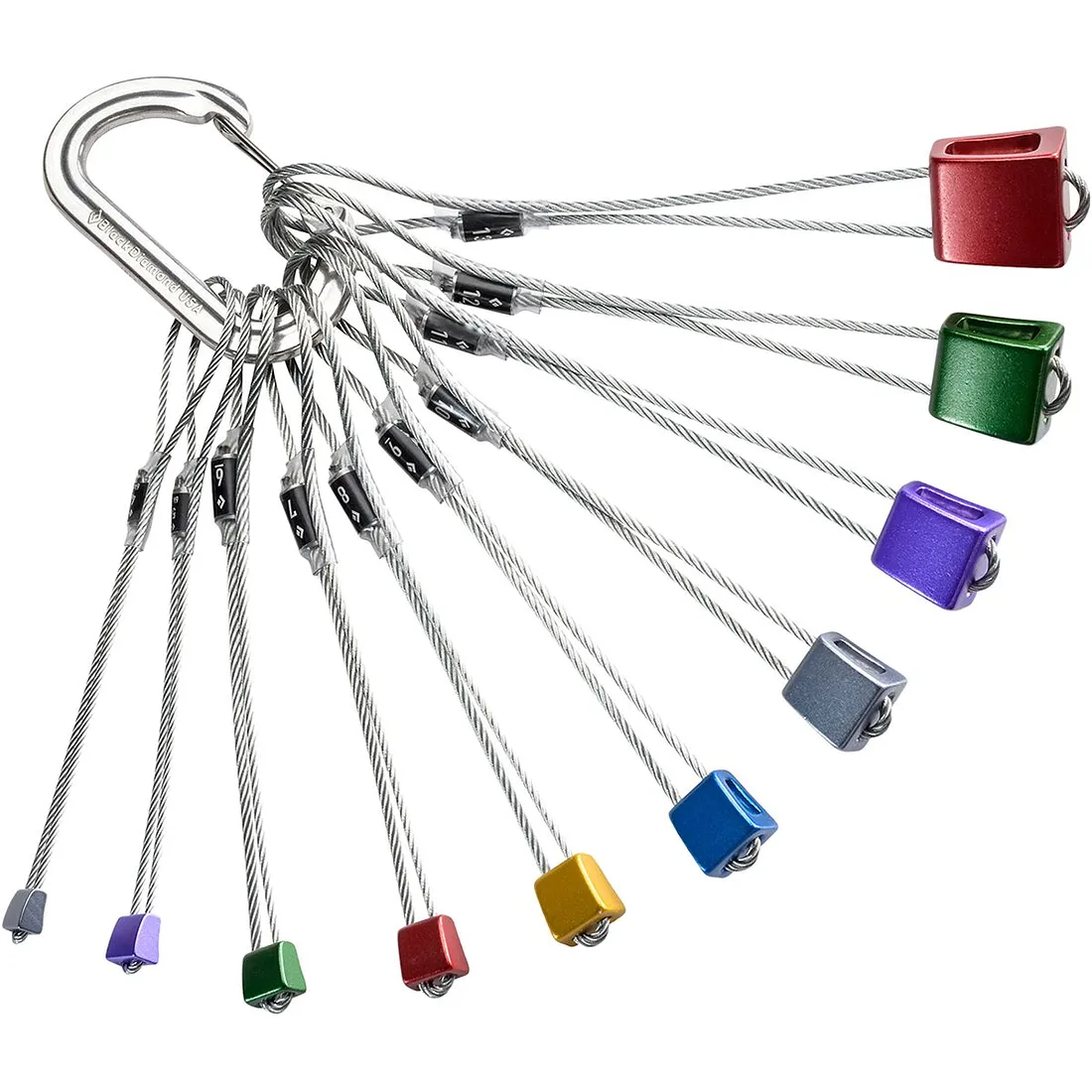 Black Diamond Wired Stopper
The Black Diamond Wired Stopper makes it to our top-pick runner-up for its remarkable blend of durability and ease of placement, with users consistently praising its bomber wire cable and smooth, tapered design that effortlessly slots into a wide range of cracks.
What you should look for
(and what we test for)
Wire Durability
Check that the wires attached to your nuts and stoppers are durable and flexible - they should be able to endure repeated falls and bends without snapping, as your safety directly depends on it.
Material Quality
For a reliable climbing experience, ensure the material for your climbing nuts and stoppers is high-grade aluminum or brass, as these metals provide optimal resistance to wear and tear.
Nuts and Stoppers Sizes
Choose nuts and stoppers that offer a variety of sizes, as this will increase the versatility possibility and ensure you have protection regardless of the width of the rock fissures you encounter.
Climbing Conditions Compatibility
To always be prepared, consider the different climbing conditions you might encounter and select nuts and stoppers that suit a range of environments, from icy cliffs to sandstone crevices.
The Best Climbing Nuts and Stoppers
Based on our research and testing, we think the DMM Alloy Offsets are the best Climbing Nuts and Stoppers on the market right now, for anyone looking to play hard outside.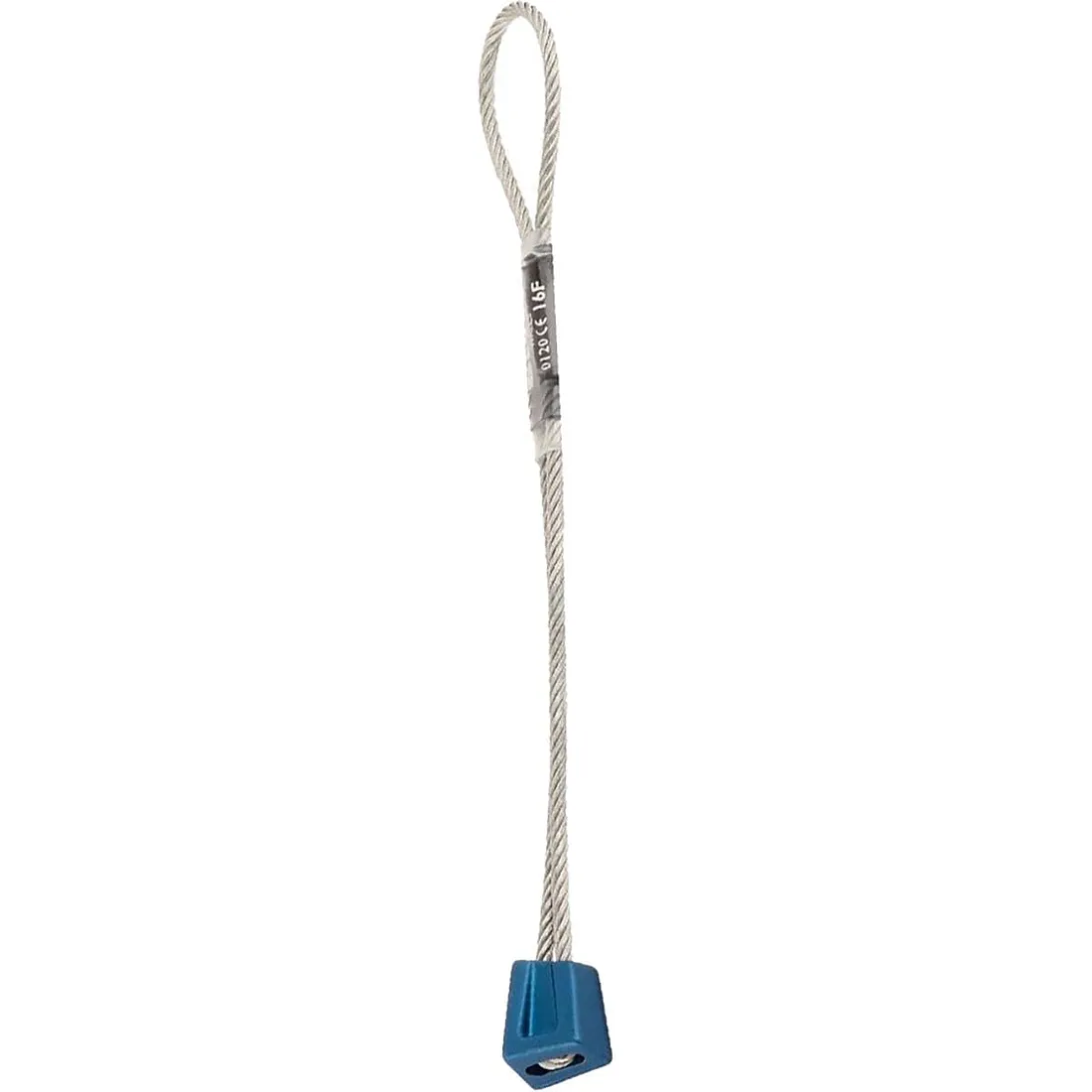 Reasons to Buy
Effortless to set and remove

Excellent range of sizes

High quality material

Solid construction

Highly versatile
Reasons to Avoid
Slightly more expensive than other brands

Colour coded but hard to distinguish in low light
The Important Specs
Material:

Aluminium Alloy

Number Of Sizes:

5

Country Of Origin:

United Kingdom
Review Roundup
The DMM Alloy Offsets are a real go-to for those venturing into the climbing world. Made with unique, offset shapes, they definitely stand out among other conventional designs. These bad boys are crafted for climbers who know the challenges of unpredictable terrains and are on the lookout for a solid kit that won't let them down.
One of the top aspects that customers rave about is their strategic shape. With their offset design, they fit superbly into irregular cracks and pin scars where traditional gear might struggle to hold. With DMM Alloy Offsets, you'll be conquering mountains with confidence!
Another selling point is the color-coded system - it's a practical and efficient way to quickly and easily identify the size you need on the fly. And let's be honest, it looks pretty cool too! That, couple with lightweight construction, means you can effortlessly carry them around with your gear without feeling like you're lugging a ton of weight.
Much praise has been thrown their way for the terrific grip provided by their slightly curved and grooved face. One user in particular declared that these little wonders 'bite' into rock faces like no other gear they've used, providing that crucial reassurance we all want when we're hanging high above the ground.
Despite all the love for the DMM Alloy Offsets, there are a few points of contention. Some users have reported difficulty extracting them from really snug placements. But this definitely seems to be a less common experience, and many climbers would argue that a snug fit is a more of a pro than a con.
Others have pointed out that the wires could be thicker for added endurance. Despite this, the vast majority agree that the DMM Alloy Offsets are a durable lot and can withstand considerable wear and tear.
In the grand scheme of reviews, it's clear that the DMM Alloy Offsets have won the hearts of many climbers. Offering adaptability, lightweight portability, and a solid grip, they've proven themselves a must-have in many a climber's gear stash.
Durability & Material
Crafted from high-quality aluminium alloy, these nuts show tremendous durability. Users rave about the fact that they withstand harsh climbing conditions exceptionally well and seem to have a longer lifespan compared to many other brands.
Holding Power & Shape Design
The DMM Alloy Offsets are designed with a unique convex and concave shape, offering excellent holding power in difficult placements. Many users have expressed that the shape design makes them highly trusted and reliable in the field of climbing gear.
Placement & Removal Ease
Often mentioned in customer reviews is the ease of set and removal of these climbing nuts. The unique shape design apparently aids in a hassle-free placement and extraction.
Size Range
The DMM Alloy Offsets come in a set of five sizes, giving you a range to fit various contractual cracks. Users appreciate the versatility this range provides, filling the bill for any crack they have to maneuver their way through.
Value
Although a touch more expensive than other brands, customers suggest that the value for money is high due to the undeniable quality and durability of the product. This combination of premium performance and lasting durability appears to have won many climbers over.
Versatility
Thanks to the wide range of sizes and shape design, the DMM Alloy Offsets are versatile and adaptable in different climbing conditions. Whether for crack climbing or trad routes, users indicate that these nuts have delivered pleasing performance.
Weight
While we're not focusing on weight, it's undoubtedly one of the more lightweight options, without compromising on functionality or durability. This is a solar point, catching the attention of avid climbers who value easy transportation and mobility.
Prices
Runner Up
Based on our research and testing, we think the DMM Wallnuts are a great choice if you're looking for climbing nuts and stoppers to go play hard outside with, if our top pick isn't quite what you're looking for.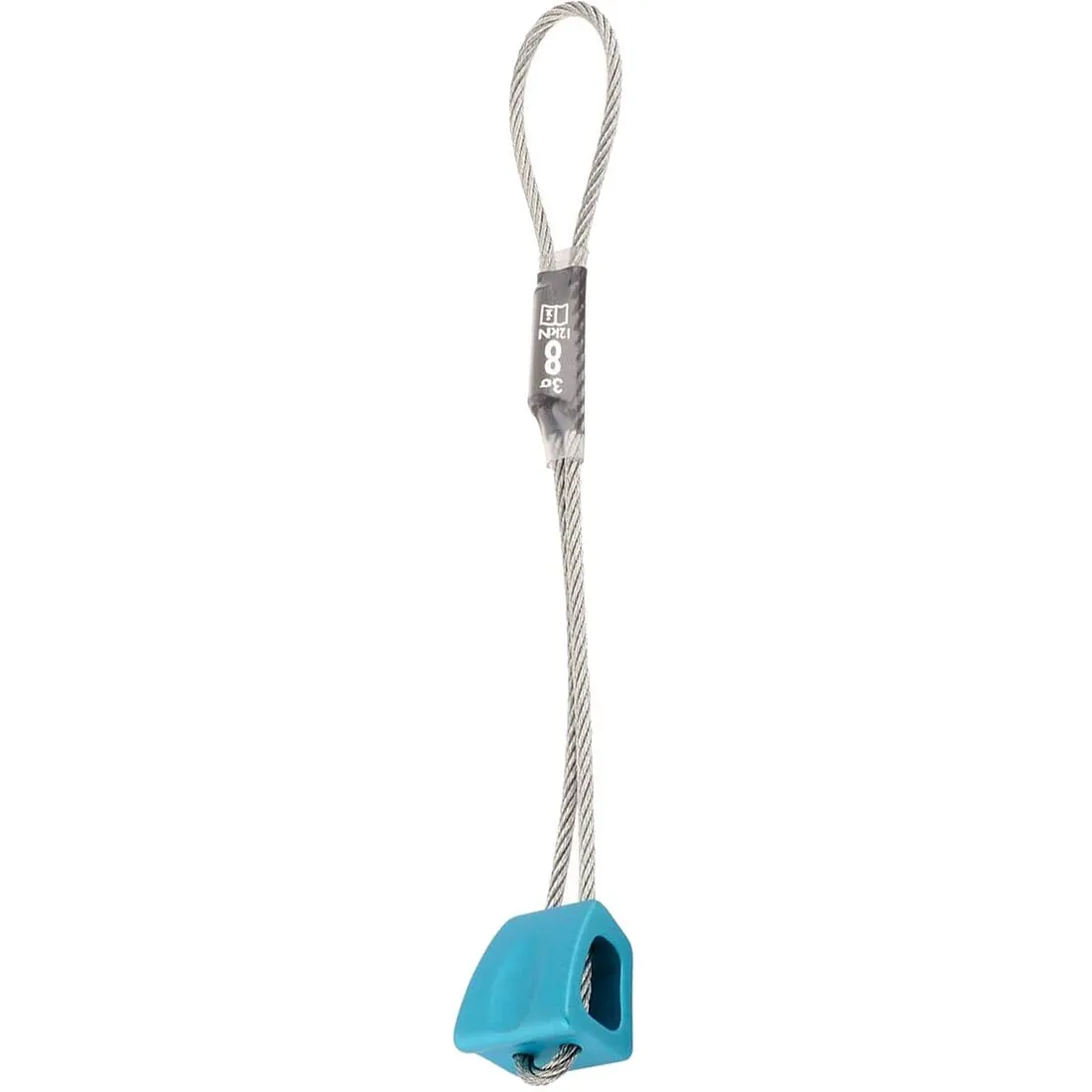 Reasons to Buy
Excellent overall performance

Versatile range of sizes

Strong and durable materials

Effective in various types of placement

Good value for money
Reasons to Avoid
Might not fit in all types of cracks

Some climbers find them slightly bulky

Takes a bit of practice to use effectively
The Important Specs
Sizes:

1-11

Design:

Offset shape design for maximum grip

Material:

Anodized aluminum
Review Roundup
The DMM Wallnuts set is truly a staple for anyone looking to delve into the climbing world, or even for seasoned pros. We found the quirky color scheme not just pleasing on the eye, but also effective at ensuring easy identification on your climbing rack.
Sinking their teeth into a wide range of cracks and crevices, these cunning nuts boast a design where each size of the Wallnut offers a secure fit in several directions. The unique shape and wider range of placements makes this product stand out from the crowd.
The quality of materials is not in question with the DMM Wallnuts. Made from a lightweight alloy, they feel solid without adding weight to your gear. This quality construction reinforces the confidence of the climber using them.
In the online reviews, many users praised the broad 'sweet spot' offered by the shape of the Wallnuts which, tapers down to a narrow end, allows them to be fitted into a larger selection of slots and cracks. They also provide exceptional holding power, making them a reliable companion on any climbing endeavor.
However, some online reviewers did mention a few drawbacks. A few pointed out that the anodized coating tends to rub off over time, particularly on sizes one and two. This could potentially lead to some rusting. But this is not a deal breaker and can easily be addressed with just a bit of care and maintenance.
The price tag attached to the DMM Wallnuts seems to be another point of contention amongst some users. They are indeed a bit steeper than other brands, but the majority of users agree that the versatility and resilient construction makes it a worthy investment for serious climbers.
From beginners to those living on cliff edges, the DMM Wallnuts has gained a positive reputation. But remember, climbing is a sport of nuances. While the DMM Wallnuts strikes a chord with most, it's important to note that what's perfect for one climber might not work for another.
Durability & Material
Constructed from durable anodized aluminum, the DMM Wallnuts promise long-lasting usage. Users have commented on the impressively wear-resistant nature of this kit, surviving numerous climbs while showing very little sign of damage. DMM Wallnuts' durability is a real asset.
Holding Power & Shape Design
The DMM Wallnuts set a solid standard when it comes to hold. With their unique offset shape, they grip onto cracks and crevices perfectly, meaning they won't wiggle loose under tension. As for the shape design, the Wallnuts sport a taped profile which helps them sit well in irregular shaped fissures.
Placement & Removal Ease
Wallnuts are equipped with grooves for easier handling and placement. This comes in especially handy during tricky placements. However, some users have noted they can be slightly difficult to remove, so it might take a bit of practice.
Size Range
With sizes from 1-11, the DMM Wallnuts offer great versatility. No matter what size the crack, there's likely a Wallnut that'll fit. Their wide range of sizes is something that users consistently praise.
Value
When looking at the overall quality, performance, and durability of the DMM Wallnuts, many users deem them excellent value for the price. They're seen as an investment that will stand the test of time while delivering solid performance in multiple settings.
Versatility
The tapered design and varying sizes make the DMM Wallnuts incredibly versatile. They can handle anything from thin hairline cracks to wider irregular fissures. Users appreciate their ability to adapt to many different climbing scenarios.
Weight
Despite not providing the exact weight, it's clear that DMM Wallnuts have managed to strike a pretty good balance between durability and weight. Online reviewers have reported that these nuts are comfortable to carry, thanks to their light yet sturdy feeling.
Prices
Black Diamond Wired Stopper
$11.95
Runner Up
Based on our research and testing, we think the Black Diamond Wired Stopper are a great choice if you're looking for climbing nuts and stoppers to go play hard outside with, if our top pick isn't quite what you're looking for.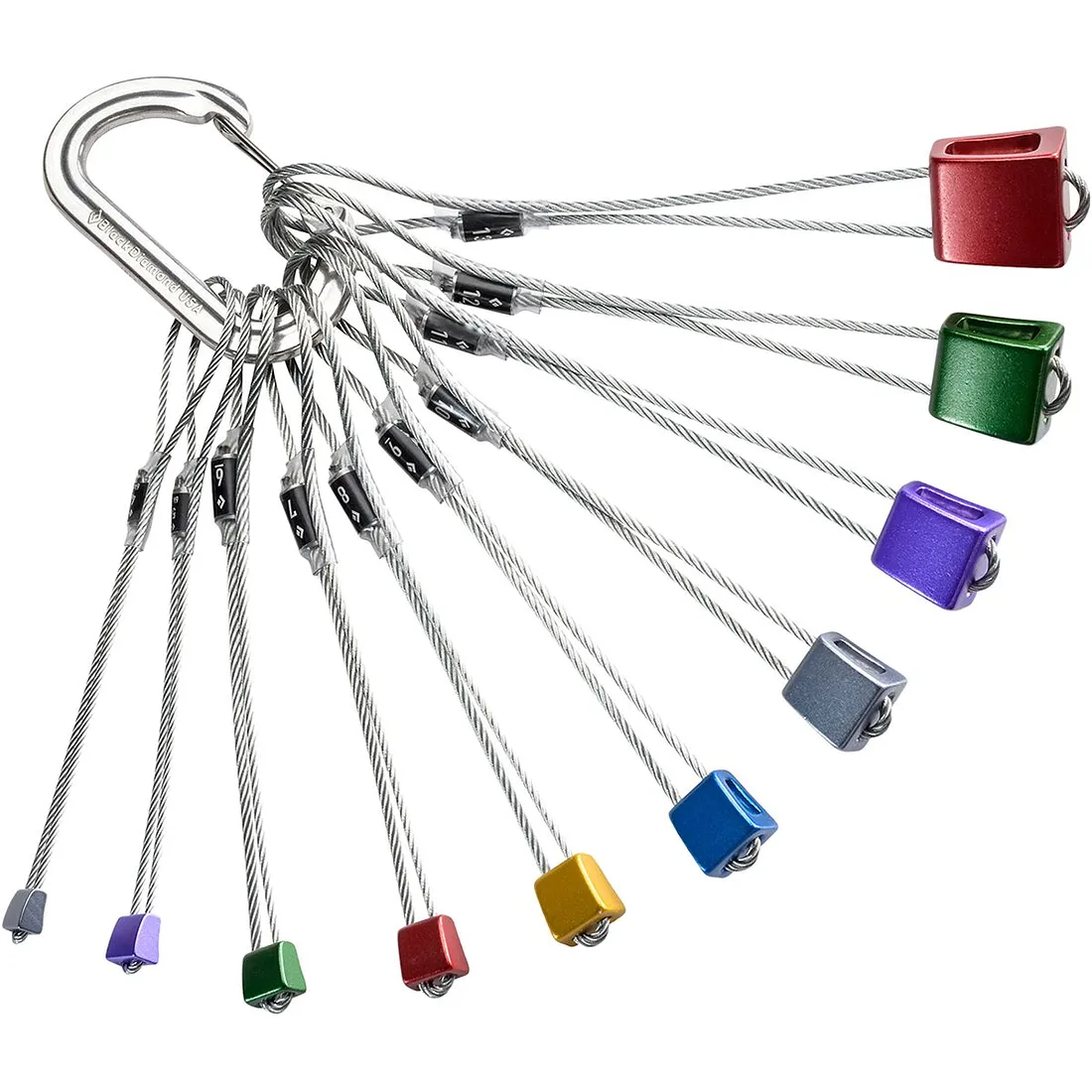 Reasons to Buy
Solid construction, should last a lifetime if used properly.

Variety of sizes to suit a range of climbing conditions.

Great holding power and design.

Easy to place and retrieve, even for beginners.

Good value for the price.
Reasons to Avoid
Not as lightweight as some other models, might be a consideration for long climbs.

May be challenging to see in darker climbing conditions due to color scheme.
The Important Specs
Range:

Available in several sizes, from 4 to 13.

Design:

Wired, tapered design for easy placement and removal.

Material:

Made from durable aluminium.
Review Roundup
Being one significant part of climbing gear, the Black Diamond Wired Stopper has been loved by its user base for multiple solid reasons. Ease-of-use and functionality are clearly its standout features.
Although small in size, these stoppers provide top-notch durability and resistance. Crafted with anodized aluminum, the Black Diamond Wired Stoppers are built to endure those demanding climbing trips. Our users have shared experiences with these stoppers, reinforcing their durability that held the test of time.
Value for money is another strong suit of this product. Users have consistently likened them to higher-priced models in terms of performance, declaring the Black Diamond Wired Stopper as a cheaper but equal-quality alternative.
Size variety is a seriously handy feature when it comes to climbing. The Wired Stoppers come in different sizes, which users mentioned as being beneficial. They allow climbers to equip for various crack sizes, allowing adaptation to a wide range of climbing terrains and scenarios.
We noted that a few users had trouble with the color differentiation of the sizes. They reported some difficulties distinguishing between similar shades of stoppers mid-climb. Clearer, diversified colors could help improve this aspect and might be something for Black Diamond to consider.
However, these stoppers proved to be a reliable and solid choice for both beginners and experts in climbing alike. The ease at which they can be inserted into and removed from rocks was frequently praised by users. It's something valuable when you're halfway up a nail-bitingly steep cliff and every second count.
Overall, the Black Diamond Wired Stopper seems to be a consistent crowd pleaser. It's the amalgamation of durable materials, cost-effectiveness, size variety and ease of use that make this product a must-have on any climber's gear list.
Durability & Material
These stoppers are made from durable aluminium, a material known for its strength and durability. What's more, the steel cable that runs through each stopper is also robust, so you don't have to worry about them breaking on you mid-climb.
Holding Power & Shape Design
The Black Diamond Wired Stopper offers excellent holding power, thanks to its tapered design. This allows for secure placement in a wide range of crack types and sizes. Whether you're on a less demanding traditional climb or battling on a complex aid climb, you can trust these stoppers to stay put under pressure.
Placement & Removal Ease
Thanks to their tapered design, these stoppers are easy to place and remove. Even beginners should find them straightforward to use, while more experienced climbers will appreciate their reliable performance and the quick process, especially in tougher climbing scenarios.
Size Range
These stoppers come in a variety of sizes, from 4 to 13, making them suitable for a wide spectrum of crack sizes. This versatile size range gives climbers the flexibility to adapt to whatever challenges the climbing route presents.
Value
With their solid construction and dependable performance, these stoppers offer excellent value for the price. If you're a climber looking to invest in a set of stoppers that won't let you down, the Black Diamond Wired Stoppers are a wallet-friendly and reliable option.
Versatility
Whether you're tackling traditional climbing routes or you're out aid climbing, the Black Diamond Wired Stopper's design, size options, and holding power means they adapts well to any challenge.
Weight
While they may not be the lightest stoppers on the market, the Black Diamond Wired Stoppers offer a balanced blend of functionality and durability. If you're an alpine or multi-pitch climber worrying about overall pack weight — you may want to balance the superior performance and robustness with your need to keep weight down.
Prices
Metolius Ultralight Curved Nuts
$16.95
Best Ultralight Climbing Nuts and Stoppers
Based on our research and testing, we think the Metolius Ultralight Curved Nuts are a solid choice for those looking for a lightweight climbing nuts and stoppers option to go play hard outside with.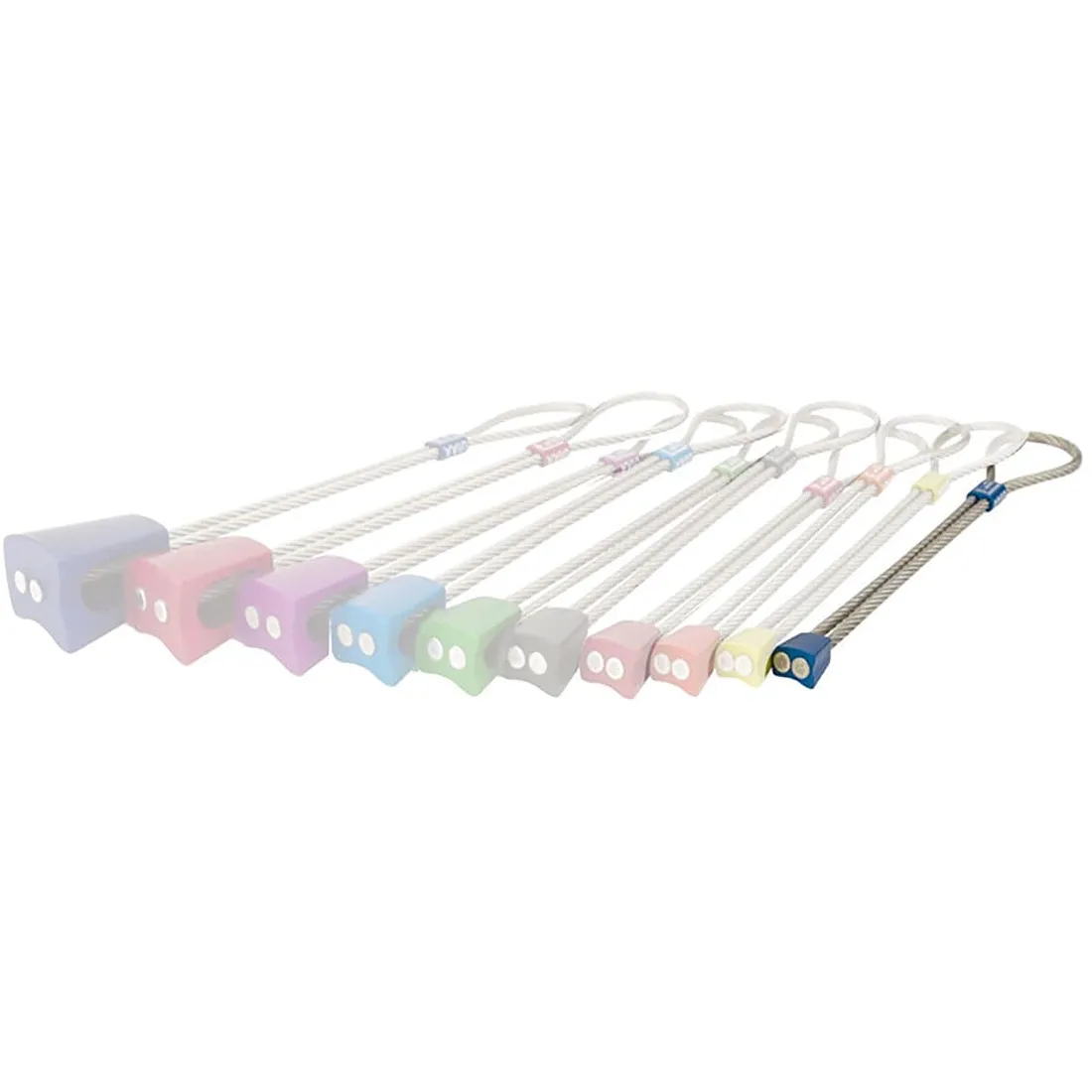 Reasons to Buy
Optimized shape design for more seating options

Made from durable materials for increased longevity

Good price point compared to similar products

Compact and easy to carry for longer trips

Versatile and suitable for various climbing situations
Reasons to Avoid
Can be difficult to remove in some scenarios

May not fit in all types of rock cracks

Occasionally reported to slide out of position
The Important Specs
Range:

Six sizes that cover a great range

Design:

Color-coded by size and curved design

Material:

Silicon Bronze & Gear Cable
Review Roundup
The Metolius Ultralight Curved Nuts are a crowd favorite for a reason. This set boasts some seriously impressive features for the avid climber, whether a beginner or a pro. Its name is a give away - these climbing nuts are incredibly lightweight, making them an effortless addition to your climbing gear.
This set comes with ten different sized climbing nuts which allow for a wide range of applications. This versatility offers users the ability to handle various climbing scenarios, whether at the gym or rockfaces.
The Metolius Ultralight Curved Nuts certainly provide solid placements, thanks to their curved shape. This shape allows the nuts to fit snugly into flared cracks and irregularities, providing excellent security. This has regularly been cited by users as a standout feature.
Crafted from 6061-T6 aluminium, these nuts are robust and durable. Many customers have applauded their ability to withstand significant pressure without showing signs of wear and tear. Durability is a key factor for climbing nuts, and Metolius doesn't disappoint here.
Reviewers have also mentioned appreciating the color-coded anodization of each nut, which makes selecting the right equipment quick and easy. The feature speeds things up when you're on the climb, reducing fiddling time.
For those who are more environmentally conscious, you'll be pleased to know that the cables on these nuts are made from eco-friendly materials. This has been a plus point noted in a number of online reviews, adding to the overall positive reception of this product.
On the downside, some customers have pointed out that the sizes run slightly small when compared to other brands. This is not necessarily a flaw, but something to be considered when purchasing. Also, there have been concerns about the comparatively thinner wires, which, while reducing weight, could potentially lead to more flex under tension.
Durability & Material
The Metolius Ultralight Curved Nuts are crafted from durable, tried-and-true silicon bronze and are built with gear cable instead of wire. This design choice makes these nuts less prone to fraying, enhancing their longevity. Plus, these bad boys can take a beating and keep on ticking, ensuring you're getting your money's worth. But remember, with all climbing gear, proper care will prolong the lifespan; so, treat them well.
Holding Power & Shape Design
The Metolius Ultralight Curved Nuts' innovative design smuggles the mind towards one word, robust. Their curved shape gives climbers multiple seating options, which translates to better positioning and confidence in the gear's holding power. However, some users have reported that the nuts can occasionally slide out of position, primarily in slick or sloping cracks.
Placement & Removal Ease
The overall compact size and design make placing the nuts relatively easy, although some users report difficulty with removal. Due to their curved shape, once wedged, they tend to sit more snugly in the cracks, which can make them harder to extract.
Size Range
The Metolius Ultralight Curved Nuts come in six sizes, covering a commendable range: from tiny fissures to much more substantial cracks. The color-coded design aids in rapidly identifying the size you need in high-stress situations, which is always a boon. However, their size can sometimes limit them from fitting narrower rock fissures, as per few users' experience.
Value
Enjoyably enough, the Metolius Ultralight Curved Nuts come at a pretty friendly price point, especially considering their durability and unique design. However, like most things in life, 'good' value is often a matter of perspective.
Versatility
The Metolius Ultralight Curved Nuts offer a good degree of versatility. Whether you're on a moderate trad route or pushing your limits on a multi-pitch adventure, you can count on them. But as with any tool, remember they have their chosen tasks. More massive cracks or unique rock formations may require specialized protection.
Weight
In the world of climbing, moving with less weight without losing efficient protection is a delicate balance. While these nuts won't necessarily feel like a featherweight champion in your rack, they aren't the heaviest in the market. They strike an agreeable balance between weight and performance.
Prices