Quick heads-up: some of the links on this page are affiliate links. If you make a purchase through them, we may earn a small commission (at no extra cost to you). This small bit of income helps keep our site running.
Best Bear Canisters of 2023
This post was last updated on December 06, 2023.
Whether you're rambling through the backcountry or setting camp close to home, respecting nature's inhabitants is inherent, and most crucially, so is safeguarding your chow from the sharp paws and big maws of bears. A bear canister is an essential part of a camper's gear, which is why picking the right one is so important. We conducted a series of tests on a range of canisters and are here to make your hunt easier with our findings.
Throughout our evaluations, we took numerous factors into account such as storage capacity, durability, the canisters' weight and how easy they are to use, their shape and how easily it can be packed, and the value for your buck. Most importantly, bear-resistance and security were key in determining our top pick: the trusty BearVault BV450.
The BearVault BV450 isn't alone in its excellence, though. We've got a couple of strong runners-up that might just fit your purpose better. Don't forget, having a reliable bear canister goes hand in hand with good camping gear, don't miss our recommendations on the Best Dehydrated Meals, Best Backpacking Stoves, and our Backpacking Cookware Guide. Read on to see what makes a bear canister your ideal camping buddy.
Our Top Recommendations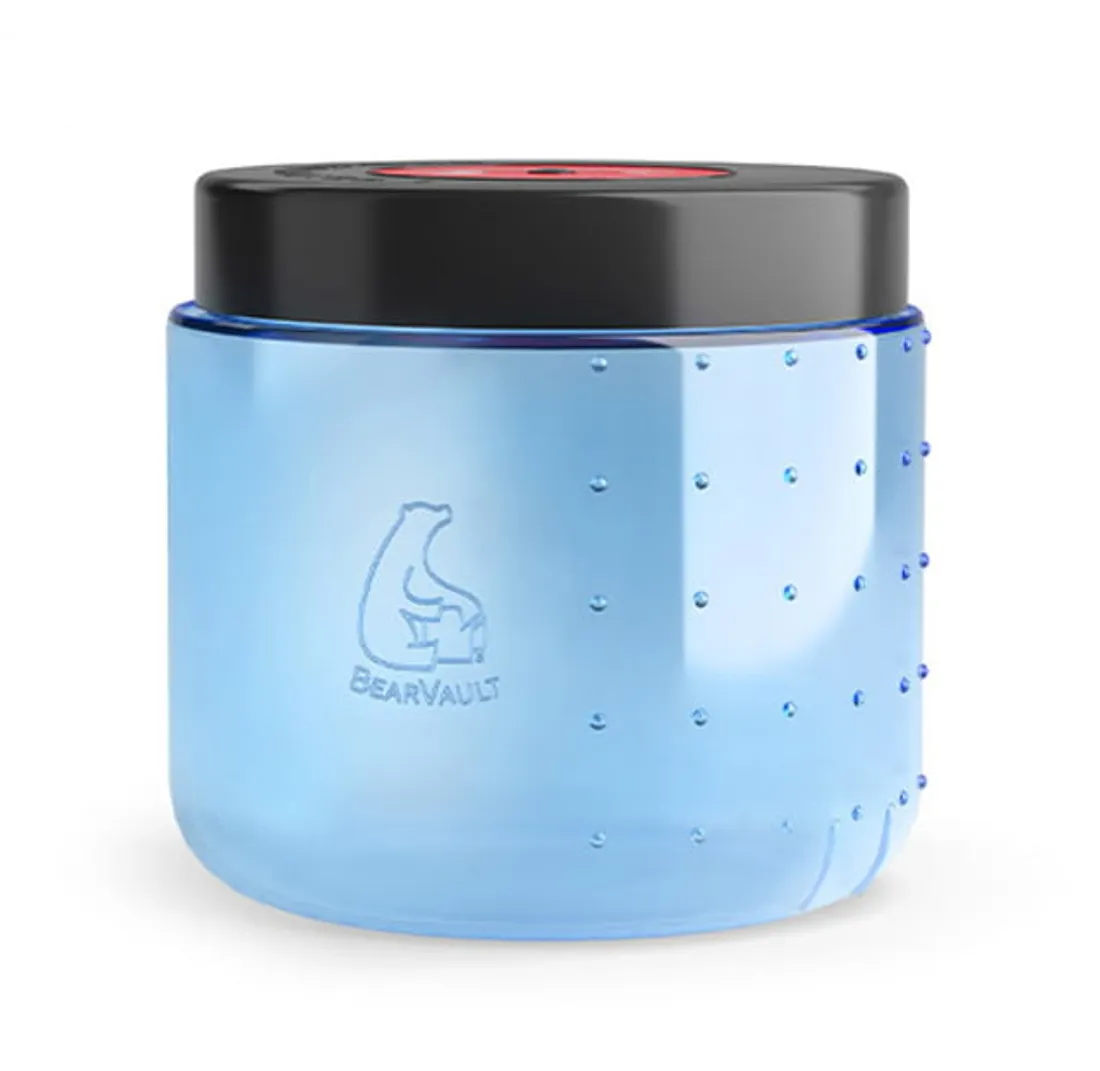 BearVault BV450
| | |
| --- | --- |
| Bear Protection | |
| Ease of Use | |
| Park Acceptance | |
| Weight | |
The BearVault BV450 takes the top spot due to the great lid design that makes opening and closing as quick and painless as possible. The clear sides are also great for finding that one granola bar hidden at the bottom.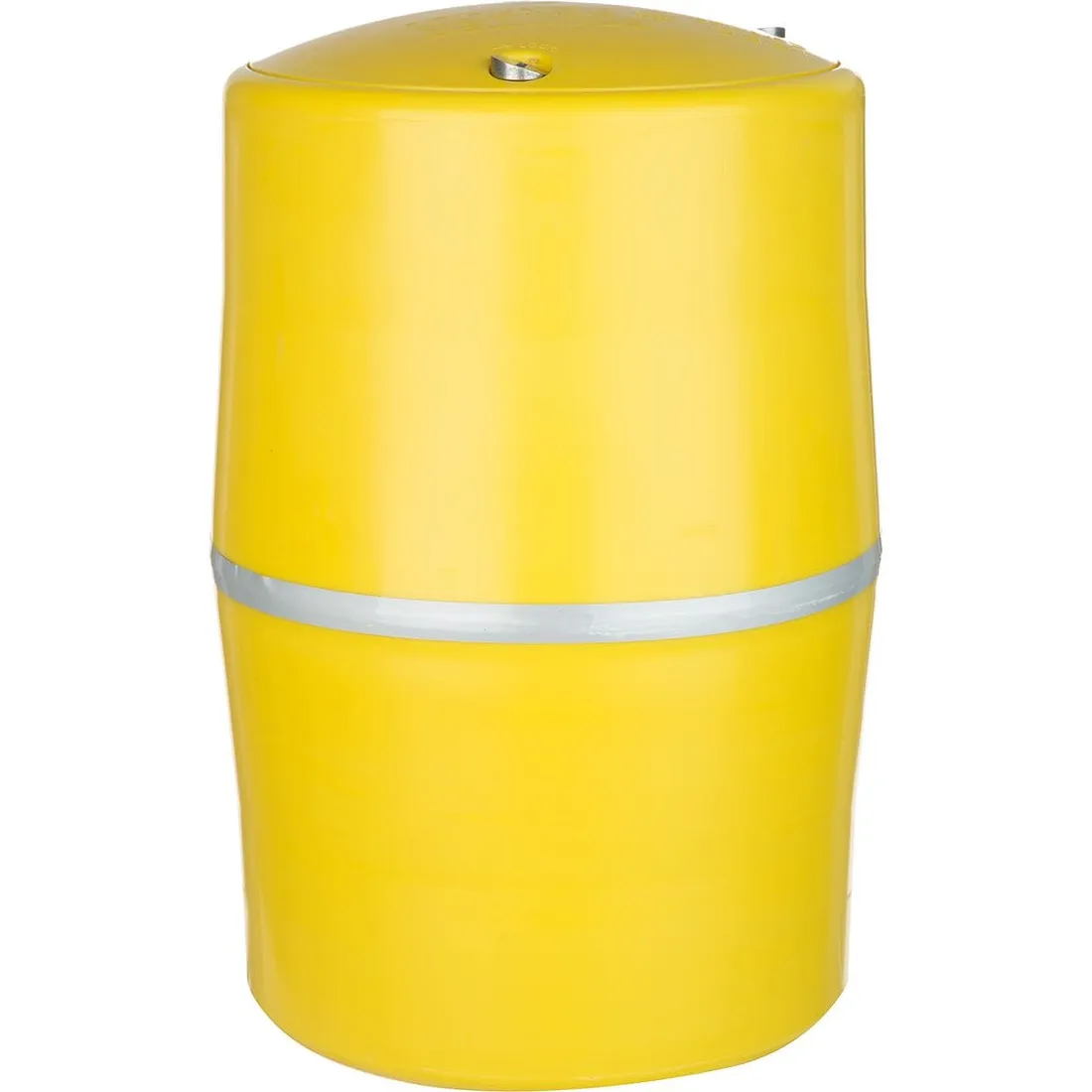 Counter Assault Bear Keg
| | |
| --- | --- |
| Bear Protection | |
| Ease of Use | |
| Park Acceptance | |
| Weight | |
The Counter Assault Bear Keg is our runner up because of it's sturdy construction and universal park approval. However it is heavier than the closest BearVault model and only comes in one size.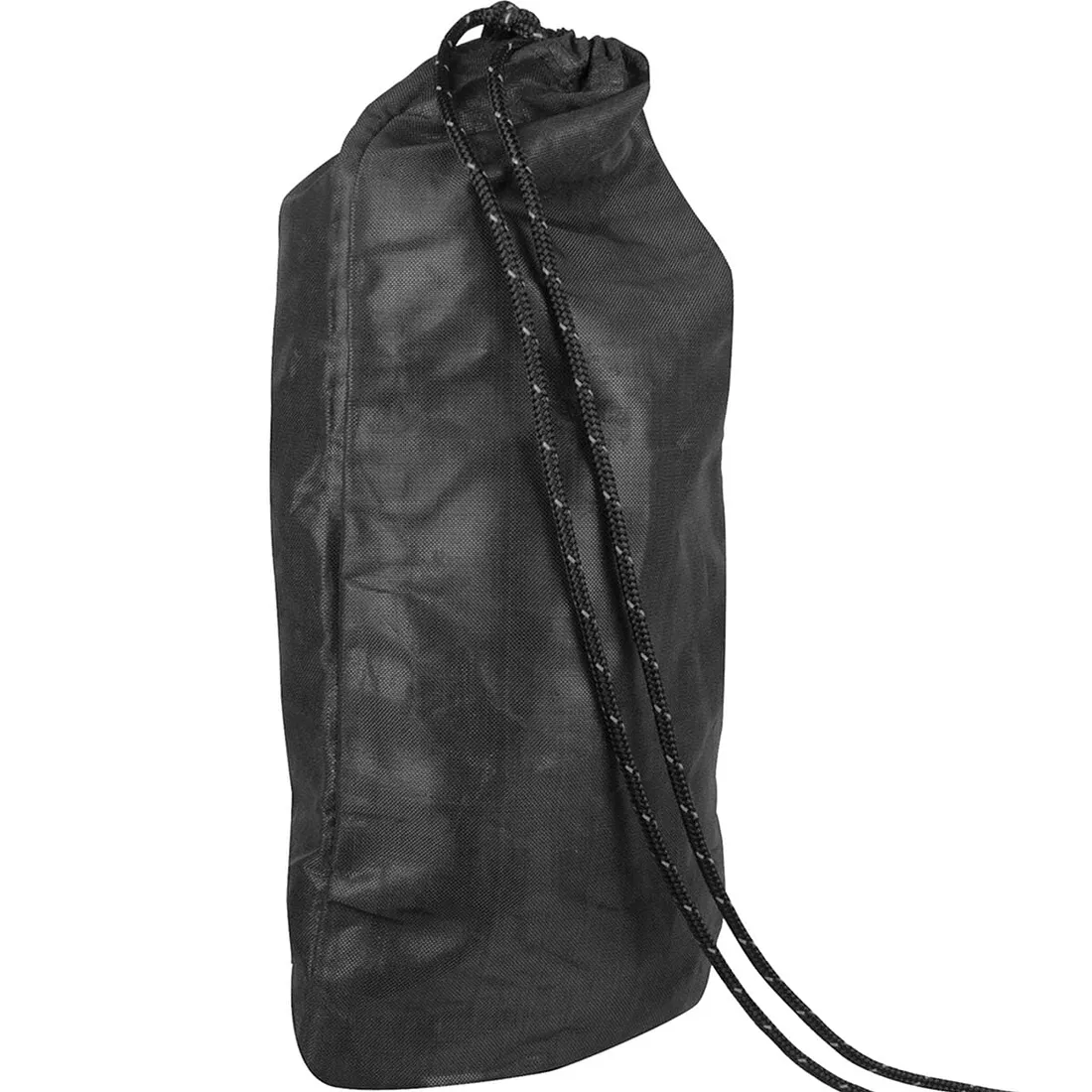 Ursack Major XL
| | |
| --- | --- |
| Bear Protection | |
| Ease of Use | |
| Park Acceptance | |
| Weight | |
The Ursack Major XL claims the runner-up spot for it's completely different take on bear security, which is that it protects your food from being eaten but not from being squished. This means it's extremely lightweight and packable compared to the competition. But your food might get squished. It's also not approved by all Parks, so depending where you go, this bear sack might not be an option.
What you should look for
(and what we test for)
Weight
Considering you'll be hauling it around on your backpacking trips, you should factor in the weight of the canister, aiming for lightweight yet durable options whenever possible.
Capacity
Consider the size of the bear canister you need, based on the length of your trip and how much food and scented items you'll be carrying – a larger canister may be heavier, but it's necessary for longer trips.
Park Approved
Some backpacking destinations require that you use a bear canister that they approve of. If you're buying a bear canister for a specific trip, make sure it's approved for use in the area of your trip.
Easy to Use (for humans)
A good bear canister should have a reliable closing mechanism that is easy for humans to open and close, but extremely tricky for bears.
The Best Bear Canister
Based on our research and testing, we think the BearVault BV450 is the best Bear Canister on the market right now, for anyone looking to play hard outside.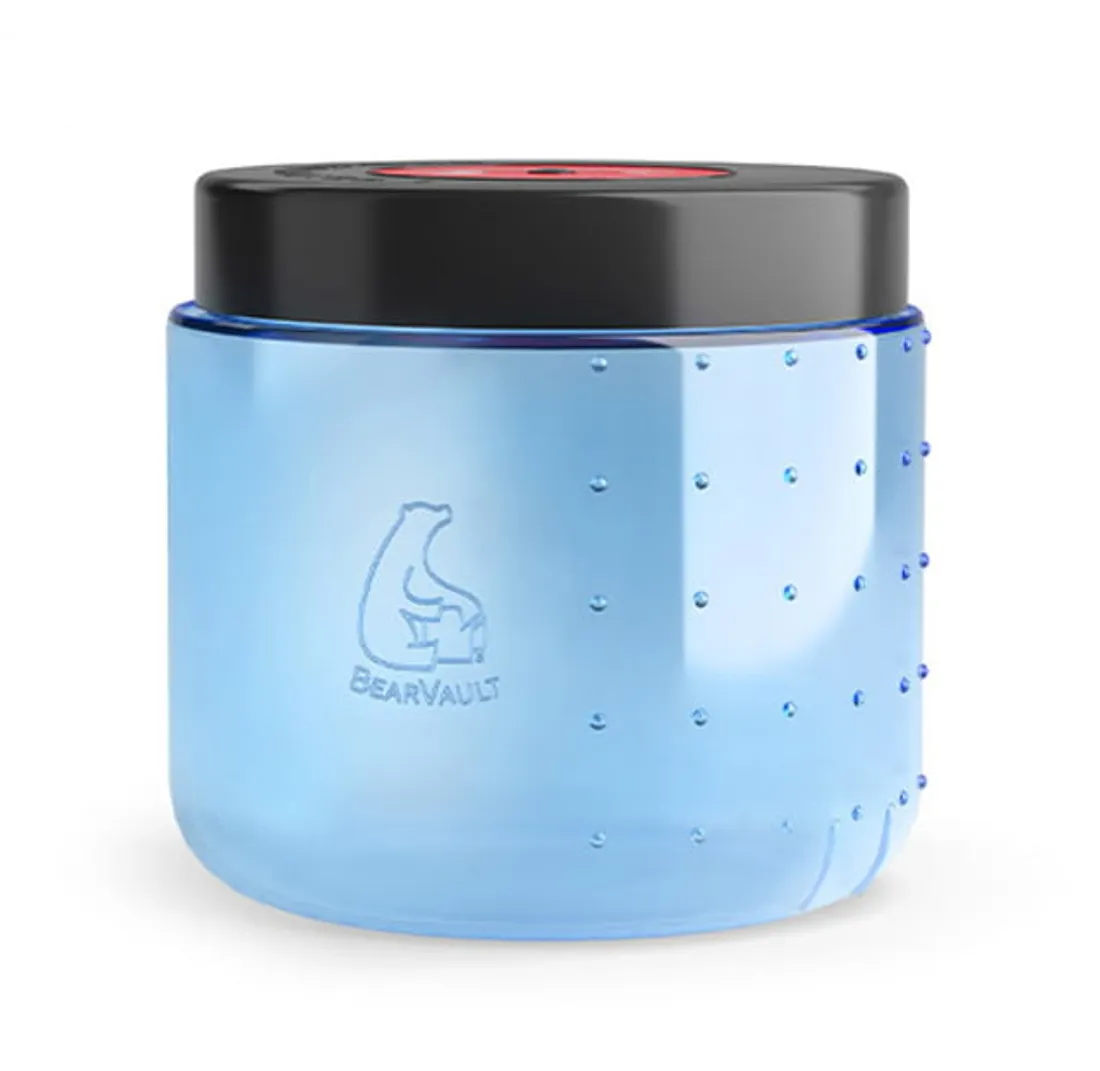 | | |
| --- | --- |
| Bear Protection | |
| Ease of Use | |
| Park Acceptance | |
| Weight | |
Reasons to Buy
Approved pretty much everywhere bear canisters are required

Very easy to close

Clear sides making finding food easy

No tools required to open
Reasons to Avoid
Lid can be a little difficult to open. A few reports of stuck lids

Not as lightweight as other options on the market
The Important Specs
Design:

Clear see-through, twist off lid

Capacity:

7.2 L / 440 cubic inches

Material:

Polycarbonate Material
The BearVault brand of bear canisters is the most common one you'll see when everyone is breaking out their dinner at night, and the 450 size is the size most suitable for most people, on most trips.
The 450 size is enough room for 2 people for a weekend. If you're solo, it'll last you for a few days. This is the size that most people will need. If you're doing longer trips, BearVault has a couple larger size that will suit you just fine (and a smaller size too).
The opening is wide enough for just about any food item you could think to bring backpacking.
The lid is very easy to close, nobody really has any problems there. Opening the lid is a different story. It's true that you don't need any tools or anything to open the BearVault canisters, but I wouldn't say it's easy. You need decently strong fingers and a bit of technique. Definitely practice at home before you head out on your first trip.
There are also limited reports of BearVault canister lids becoming completely stuck and unopenable. I have personally witnessed this myself (an unlucky friend's brand new canister), and attempted to open a stuck canister by all sorts of means including heat, lubricant, prying with a knife, the list goes on. Obviously, no one wants to be out in the backcountry with a canister full of food that they can't access.
On the other hand, my canister has been used dozens of times and the lid has never become stuck, so this might be more bad luck of getting a dud than a serious defect with the canister. Still, something to be aware of. Definitely test opening and closing your canister before you leave home.
The see through sides are a big bonus. It really helps to not have to hunt through your canister for that one electrolyte pack. The see through sides also let light in to the canister interior, so even if you do end up having to hunt, you can see what's going on inside.
The canister has been designed such that it should fit in most backpacks. If you have a smaller, ultralight backpack you might run in to issues, but otherwise you shouldn't have a problem.
The Bearvault canisters are approved pretty much everywhere that a bear canister is required, so they're a safe bet on the regulatory side.
Prices
Runner Up
Based on our research and testing, we think the Counter Assault Bear Keg is a great choice if you're looking for a bear canister to go play hard outside with, if our top pick isn't quite what you're looking for.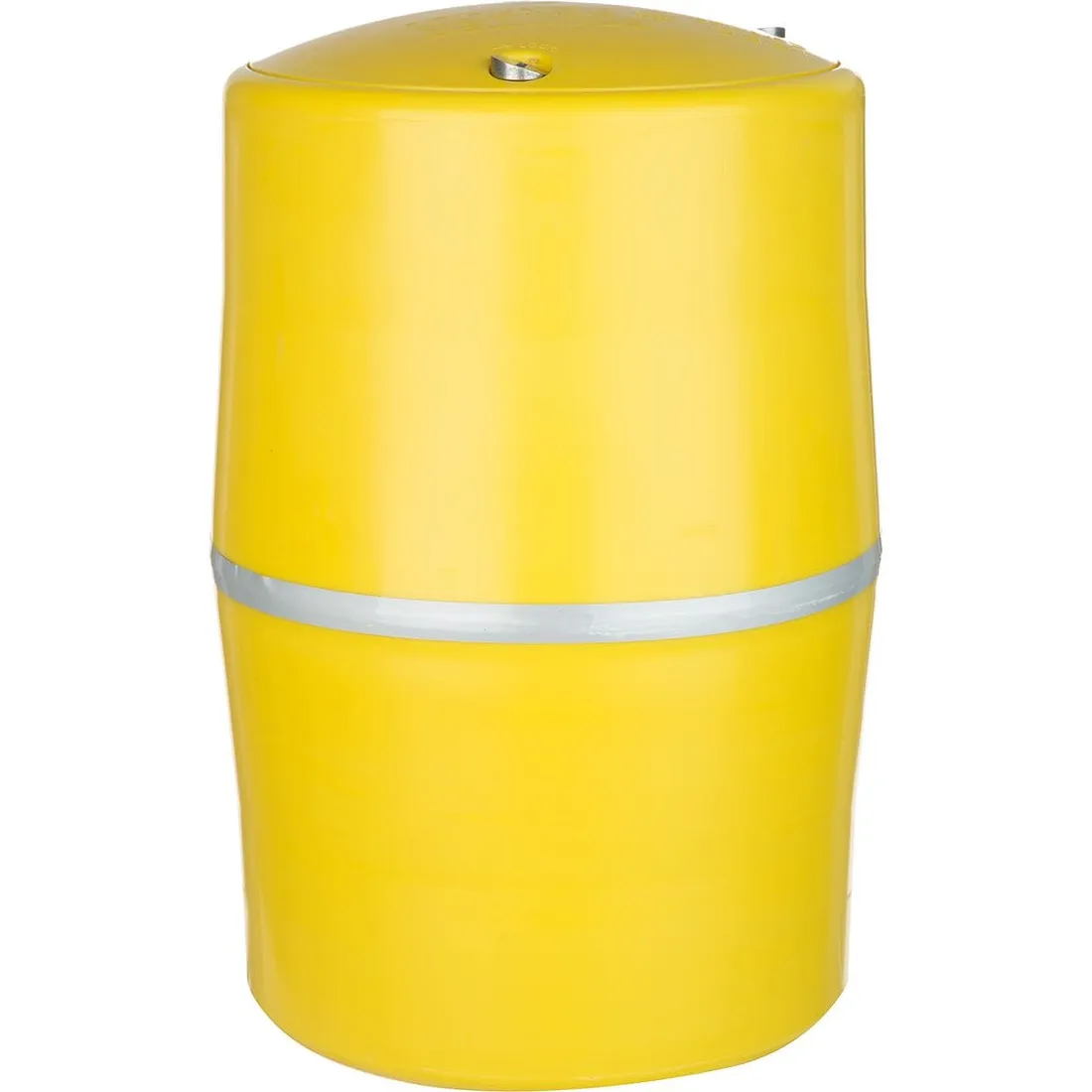 | | |
| --- | --- |
| Bear Protection | |
| Ease of Use | |
| Park Acceptance | |
| Weight | |
Reasons to Buy
Heavy-duty construction

Simple but secure locking mechanism

Approved in all Parks
Reasons to Avoid
Non-clear sides means you have to hunt a bit more

Lid requires a tool to lock or unlock

Very heavy when compared to other models

Only one size available
The Important Specs
Capacity:

11.7 Liters / 716 cu in

Material:

Sturdy molded plastic

Locking Mechanism:

Three metal twist locks (opened with a quarter or similar sized item)
Review Roundup
The Counter Assault Bear Keg is an impressive piece of gear for campers and hikers who frequent bear country. This robust canister is designed to deter even the most curious bears, combining top-level security with relative ease of use.
One of the main attractions of this bear keg is its durability. Crafted from bright-yellow, high-strength polymer, it's engineered to withstand forceful bear attacks without sustaining damage. Numerous users have reported instances where the canister was knocked around by bears but remained secure, keeping the food inside perfectly safe.
Despite its solid construction, the Counter Assault Bear Keg is surprisingly lightweight. Weighing only 3.5 pounds when empty, it does not add much bulk to your pack — a feature that many hikers have appreciated in their reviews.
The storage capacity is another factor that earned this product positive remarks. With room to hold about a week's worth of food (approximately 11.7 liters), this keg is suitable for longer hiking or camping trips. It can also double as a sturdy seat in camp, a practical feature noted by some users.
User reviews do highlight a hiccup when it comes to accessibility – namely, the use of three inset screws to secure the lid. While this design ensures bears can't simply unthread the top to access contents, it does require you to have a coin or similar tool to hand for opening and closing. Some users found this inconvenient, although others saw it as a minor compromise for the peace of mind the keg provides.
As for fitting into your pack, the Counter Assault Bear Keg's dimensions (9 inches in diameter and 14 inches tall) should allow it to fit comfortably in most larger backpacks. Compact enough for ease of packing, but large enough to discourage bears, this product hits a sweet spot that users found to be just right.
Many users reported that despite dropping, dragging or other harsh treatment, the canister came out undented, unscratched and most importantly, unopened by bears. This testament to its durability and effectiveness was consistent across multiple reviews.
Bear-Resistance & Security
As an IGBC-approved product, you can have peace of mind knowing it's been tested and proven bear resistant. Reviews have also highlighted unlikely encounters with bears where the canister did its job perfectly.
Durability & Material
Constructed with a sturdy molded plastic, this canister is built for rough and tumble wilderness conditions. It's highly resistant to weathering and holds up well under pressure. Though the rigidity of the canister can make it more susceptible to cracks if dropped from great heights.
Ease of Use & Access
The screw-top lid and coin-slot opening can be both a pro and a con. While some people praised the secure locking mechanism, others found it a bit difficult to open, especially in cold weather or with cold hands.
Shape & Packability
Here lies the most common complaint. The rounded, chunky shape of the canister makes it difficult to pack into a backpack. It does not conform to the shape of a pack which can cause discomfort over longer treks.
Storage Capacity
The Counter Assault Bear Keg wins top points in this area, offering a storage capacity of 716 cubic inches. This is plenty of space for food and scented items for several days in the wild, making it a good choice for longer trips or larger groups.
Value
While it is one of the higher-priced bear canisters on the market, most users feel that the security and peace of mind offered by the Counter Assault Bear Keg outweigh the extra cost. Plus, given its robust construction, this canister is expected to last for many camping seasons.
Weight
On the heavier side, the Counter Assault Bear Keg is not the best if you're looking to travel light. But what it lacks in lightness it definitely makes up with its robustness and security.
Prices
No prices found. Check back later!
Runner Up
Based on our research and testing, we think the Ursack Major XL is a great choice if you're looking for a bear canister to go play hard outside with, if our top pick isn't quite what you're looking for.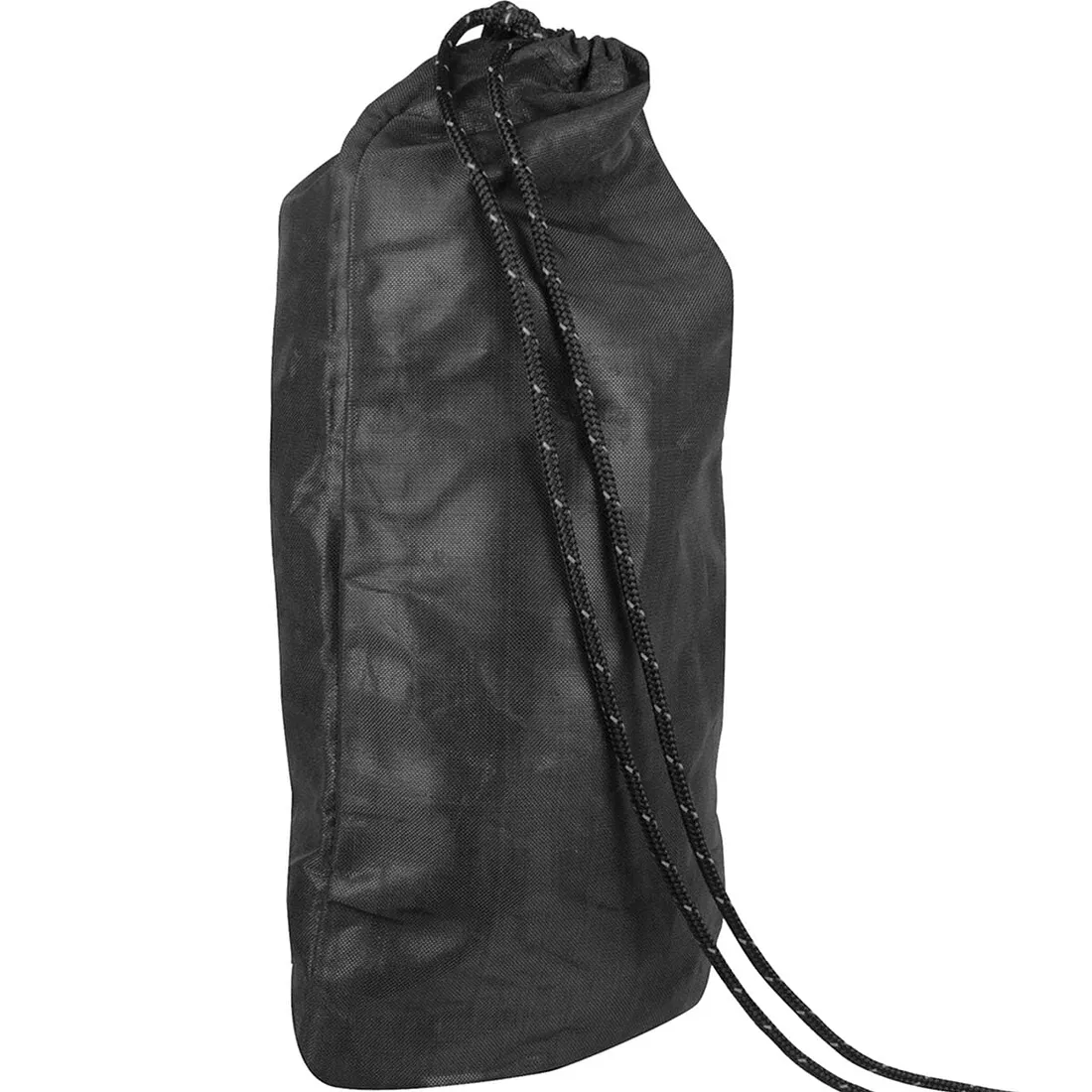 | | |
| --- | --- |
| Bear Protection | |
| Ease of Use | |
| Park Acceptance | |
| Weight | |
Reasons to Buy
Huge storage capacity

Easy to access and use

Extremely lightweight and packable compared to hard sided models
Reasons to Avoid
Not approved in all parks

Requires a tree hang to keep your food from getting squished
The Important Specs
Capacity:

Over 15 Liters

Material:

Bulletproof Spectra fabric

Closing Mechanism:

Internal six loop fastener
Review Roundup
The Ursack Major XL has become a go-to choice for many nature-loving folks when it comes to bear canisters. It's an efficient and lightweight solution for backpackers who want to ensure their food is safe from hungry woodland critters.
Weighing in at only 8.8 ounces, this bag is the perfect partner for those who want to keep their packs as light as possible. But don't mistake its weight for weakness – it's made of the ultra-high-performance fabric known as 'UHMWP'. This material is incredibly resistant to tearing and, according to Ursack, 'spectacled bear resistant'. So, it's not just your average camping bag, it's practically a superhero cape for your snacks.
One thing customers love is the larger size. The Ursack Major XL can hold about 10.65 liters of food, which should be plenty for a several-days trip in the wilderness. Plus, the bag's flexible material and design make it easier to squeeze into a packed backpack compared to the rigid structure of traditional bear canisters.
Attaching it to a tree is a breeze thanks to its integrated 6-foot, 2,500-pound tensile strength cord. This, combined with its patented and straightforward 'closure and double-cinch system', ensures your food stays secure no matter how clever the bears in your area might be.
However, it's crucial to remember that while the Ursack Major XL is a sturdy bag, it's not approved by all national park services in the United States. Some customers have reported experiencing difficulties with park rangers in areas where rigid canisters are required. This might be a downside depending on your preferred camping locations.
Despite this, many reviews online testify to the Ursack Major XL's durability and convenience. Users appreciate its weight, space, and the peace of mind it brings, though, some mention that it may take a bit of practice to master the knot-tying technique. And while it's on the pricier side, most folks think it's a worthwhile investment for frequent campers.
Bear-Resistance & Security
The Ursack Major XL has been approved by the Interagency Grizzly Bear Committee (IGBC), a testament to its strong bear resistant capabilities. Reviews mentioned a couple of occasions where bears attempted (unsuccessfully) to access food inside these canisters.
Durability & Material
Crafted from bulletproof Spectra fabric, this bear canister is designed to withstand the test of time and bear attacks. Some users have reported successful encounters where bears were unable to penetrate the bag.
Ease of Use & Access
This canister features an internal six loop fastener closing mechanism which takes a little practice to get the hang of it. Once master it, users have praised how easy it is to access their food when needed.
Shape & Packability
When flat, the shape of this canister is slim and packable. However, when full, it takes up more space. Despite this, reviews highlight the bag's ability to 'squish' into available gaps in packs more than rigid canisters can.
Storage Capacity
The Ursack Major XL boasts an impressive storage capacity of over 15 liters, making it ideal for longer trips or larger groups. However, when fully packed, this canister might not be as compact as some users would like.
Value
Given its durable construction, high capacity, and proven bear resistance, many customers consider the Ursack Major XL to be a worthwhile investment for those frequently camping or hiking in bear-populated areas.
Weight
Although not the lightest bear canister on the market, the Ursack Major XL holds its own for the capacity it offers. Most users didn't seem bothered by the weight, but if ounces are an ultra priority, you might want to consider other options.
Prices