Quick heads-up: some of the links on this page are affiliate links. If you make a purchase through them, we may earn a small commission (at no extra cost to you). This small bit of income helps keep our site running.
Best Camping Coffee Makers of 2023
This post was last updated on December 06, 2023.
Waking up in the great outdoors to the smell of fresh coffee is one of life's greatest pleasures. But let's be honest, nobody wants to sacrifice a good cup of java for the love of backpacking. This is why a portable coffee maker, like the AeroPress Coffee Maker, is a must-have gadget for any serious camper. Enjoying your favorite dark-roast blend under the open sky can really kickstart an adventurous day.
The AeroPress Coffee Maker tops our list because it nails it in all the important areas: taste, simplicity, weight, packability, durability, capacity, cleaning, and value. But we understand everyone has different needs and preferences when it comes to coffee on camping trips. So we've done the legwork and also identified two runners-up and the top ultralight option. Don't worry, each of these coffee makers is top-notch and will serve you a piping hot brew in the wilderness.
Before we dive in, brewing the perfect camping coffee requires a bit more than just a coffee maker. To complete your outdoor kitchen setup, make sure to check out our related posts on the Best Backpacking Stoves, the Best Camping Stoves, and the Best Camping Cookware Sets.
Our Top Recommendations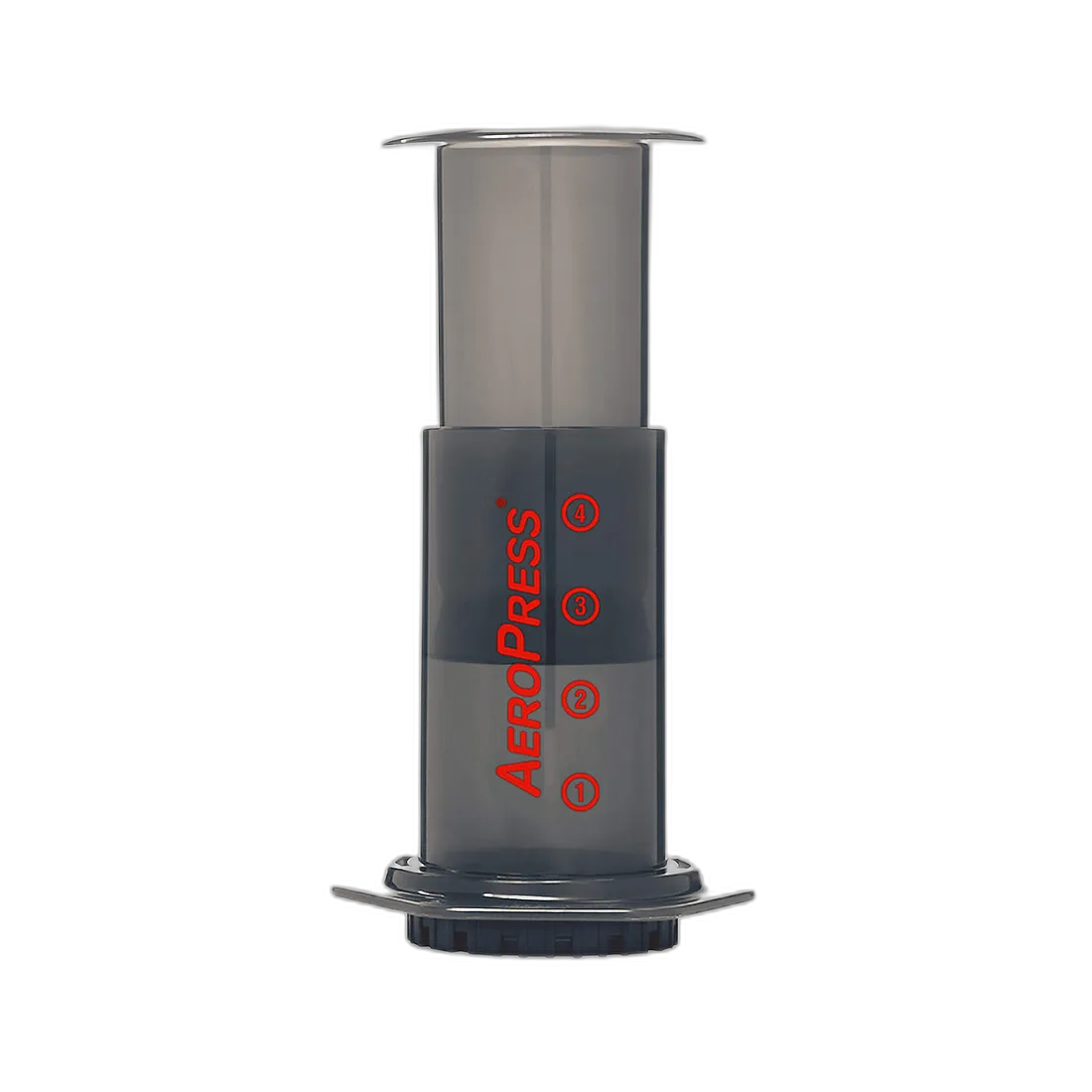 AeroPress Coffee Maker
The AeroPress Coffee Maker takes the top spot for its compact design and speedy brew time, often praised by campers for serving up rich, smooth coffee far from the comforts of home.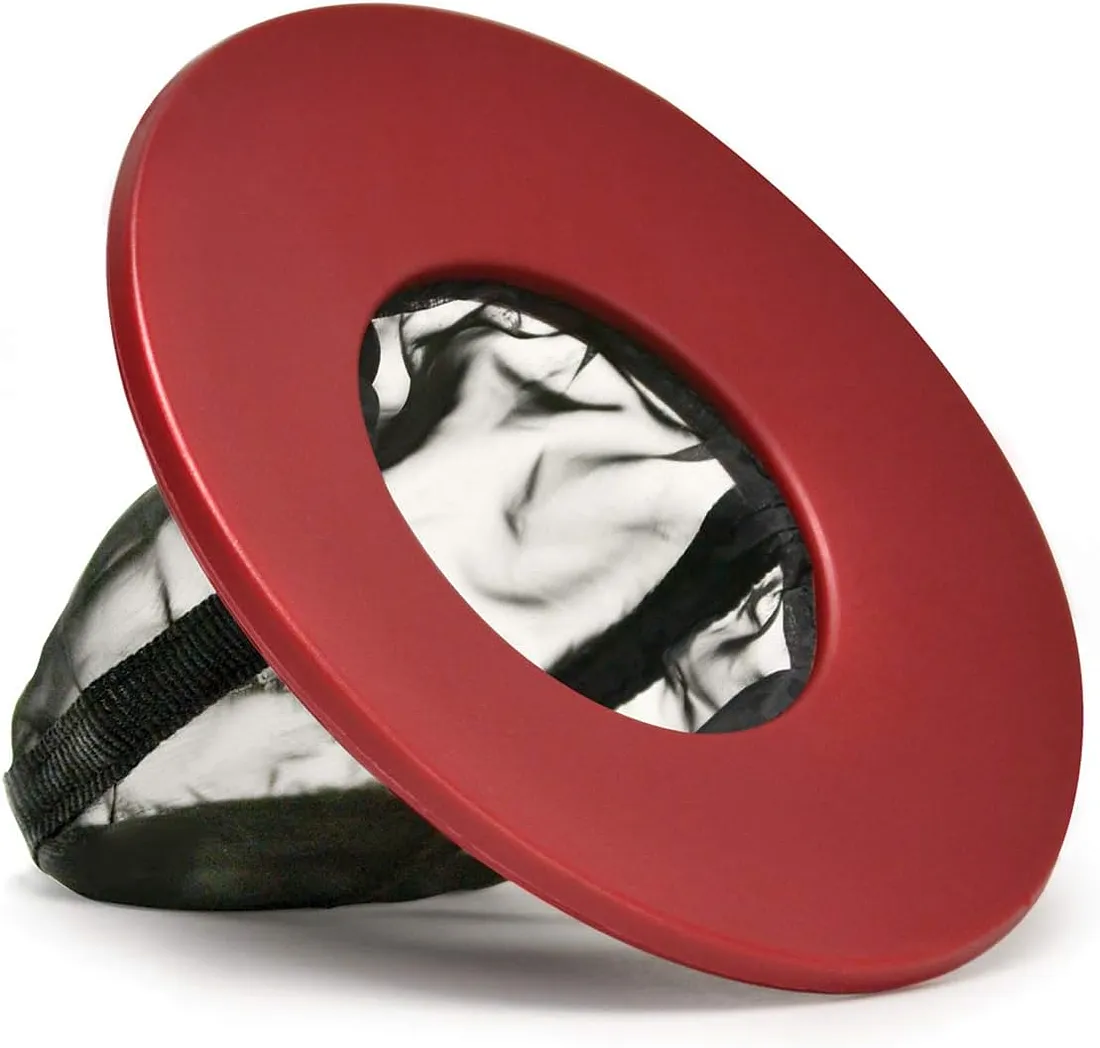 Primula Coffee Brew Buddy
The Primula Coffee Brew Buddy earns the top pick runner up for its compact design and speedy brew time, not to mention campers rave about how the fine mesh avoids the annoyance of grinds in their coffee.

Wacaco Nanopresso
The Wacaco Nanopresso takes the runner-up spot for its impressively compact size that doesn't skimp on delivering a full-flavored espresso, and its user-friendly operation, making it a favorite among campers in user reviews.
What you should look for
(and what we test for)
Durability
You want a sturdy and robust coffee maker that can withstand rough conditions and potential drops or knocks, so it's good to opt for models made from durable materials like stainless steel or hard plastic.
Ease of Use
Whether you're a morning person or not, no one wants to wrestle with a complicated device at daybreak, so choose a coffee maker that's easy to operate and requires minimal fiddling.
Quality of Brew
Because a morning without a good cup of joe is just a snooze-fest, ensure your chosen coffee maker is capable of brewing a decent cup, that'll give you the desired caffeine kick to start your day.
Weight and Size
When you're lugging your gear up a mountain or through extensive trails, every ounce counts, so make sure to choose a camping coffee maker that's lightweight and compact, to save on both space and effort.
AeroPress Coffee Maker
The Best Camping Coffee Maker
Based on our research and testing, we think the AeroPress Coffee Maker is the best Camping Coffee Maker on the market right now, for anyone looking to play hard outside.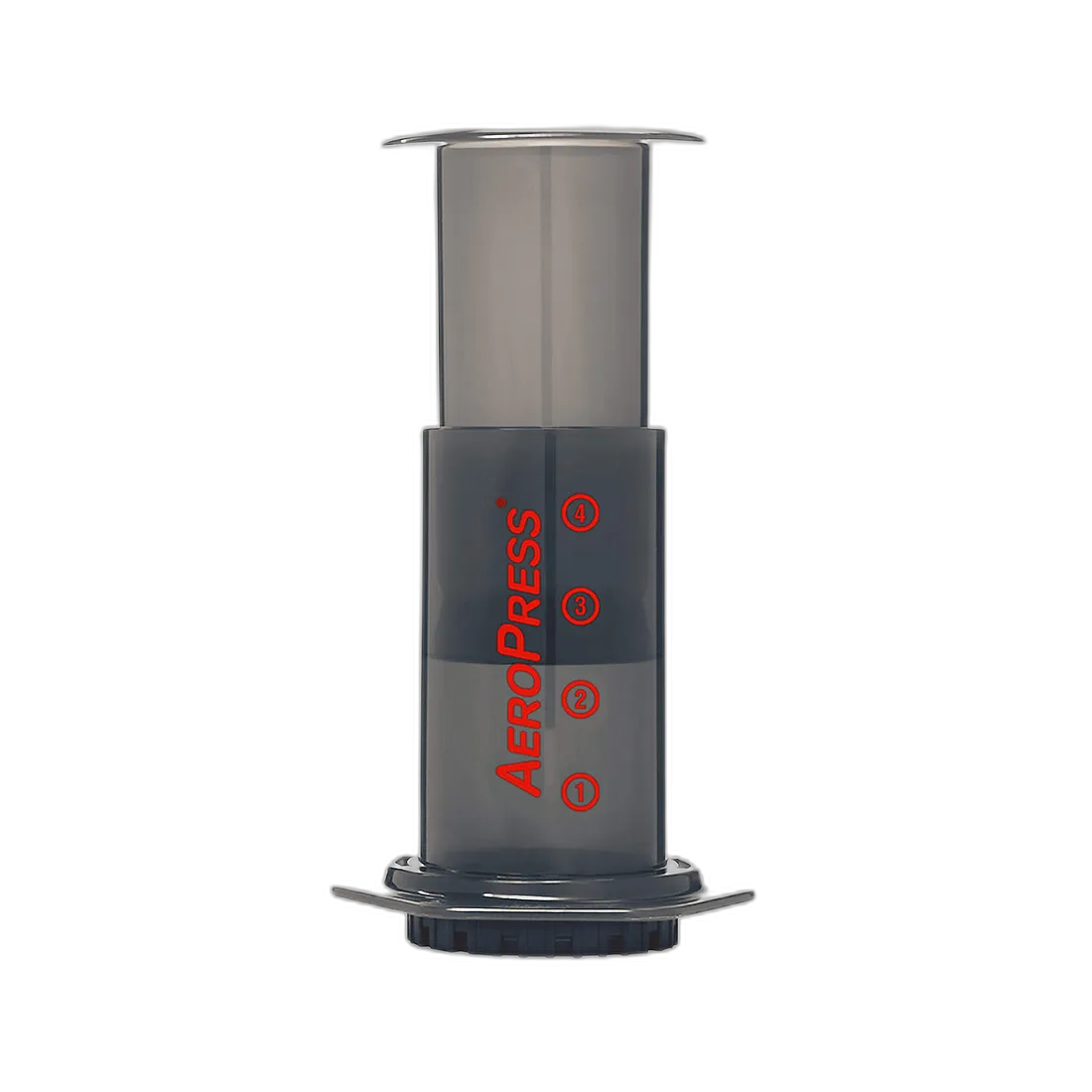 Reasons to Buy
Handy and compact design

Quality of coffee it brews is outstanding

Very easy to clean

Affordable, offers great value for money
Reasons to Avoid
Might be a bit complex for beginners

Requires additional filters which could add to long-term costs

Not as durable as other camping coffee makers in the same price range
The Important Specs
Capacity:

1 to 3 cups per press

Material:

Polypropylene and Silicone

Brew Speed:

Less than 2 minutes

Dimensions:

5.4 x 3.7 x 3.7 inches
Review Roundup
The AeroPress Coffee Maker has cemented itself as a favorite among camping enthusiasts and caffeine aficionados alike. Robust, compact and with an ease of use that's hard to beat, it serves up a quick, smooth, and delicious brew, even in the great outdoors.
Its simple design consists of two plastic tubes, one fitting inside the other, and a filter cap. To brew, just add coffee and hot water into the larger tube, stir, then press the inner tube down to force the brew through the filter. A straightforward process that makes clean up a breeze, especially when you're on the move.
Despite its plastic construction, users commented on the AeroPress's sturdy feel. It's built to withstand the rigors of outdoor use, without sacrificing portability. The AeroPress is made from phthalate-free and BPA-free materials and is compact enough to be easily stowed inside hiking packs and carry-on luggage alike.
The coffee's flavor created by the AeroPress is another point high on reviewers' list of praises. They mention this gadget brews a smooth, rich cup of joe, which they say is a pleasant surprise from such a portable and uncomplicated device. It's been praised highly for producing less bitterness and acidity than many traditional brewing methods.
But, of course, it isn't all rosy. Some users mentioned one small drawback—the capacity. The AeroPress makes one to three cups per press, which could be an issue for bigger groups or heavy coffee drinkers. However, given its quick brewing time, making multiple rounds shouldn't be too much of a chore.
Another minor downside highlighted by a handful of users is the need for special AeroPress filters. While some reviewers suggest these filters can be rinsed and reused to some degree, they still represent an added ongoing cost.
Overall, opinions about the AeroPress Coffee Maker are overwhelmingly positive. Portable, durable, and producing a solid cup of coffee. It's seen as a wonderful companion for anyone looking to enjoy a quality brew while immersed in nature.
Brew Quality & Taste
Regardless of where you are - at home, on a camping trip, or a picnic, the AeroPress Coffee Maker doesn't fail to impress with the quality of its brew. It's designed to limit bitterness and acidity, resulting in a smooth, flavor-rich coffee that you'll love.
Capacity & Serving Size
Depending on your coffee preferences, the AeroPress can brew anywhere from 1 to 3 cups of coffee per press. This makes it a suitable choice for solo campers as well as small groups.
Cleaning & Maintenance
Clean-up doesn't get easier than this. The AeroPress Coffee Maker is simple to disassemble and rinse. It's ready for the next use within a minute.
Durability & Material
While not the most robust maker out there, the AeroPress Coffee Maker is made of polypropylene and silicone which is fairly durable. However, avoid rough handling to extend its lifespan.
Ease of Use & Setup
The AeroPress Coffee Maker has a small learning curve, which could be a bit challenging for beginners. But once you understand the press, steep, stir, and plunge method, it's rather straightforward and quick.
Packability
Given its lightweight and compact design, the AeroPress Coffee Maker is easy to pack. It's a fine piece of gear that doesn't take up a lot of space, making it perfect for backpacking trips where every ounce of weight and every inch of space counts.
Value
Priced at an affordable range, the AeroPress Coffee Maker offers great value for its cost. It's not only economic initially but also helps save over time by reducing visits to coffee shops.
Prices
No prices found. Check back later!
Primula Coffee Brew Buddy
Runner Up
Based on our research and testing, we think the Primula Coffee Brew Buddy is a great choice if you're looking for a camping coffee maker to go play hard outside with, if our top pick isn't quite what you're looking for.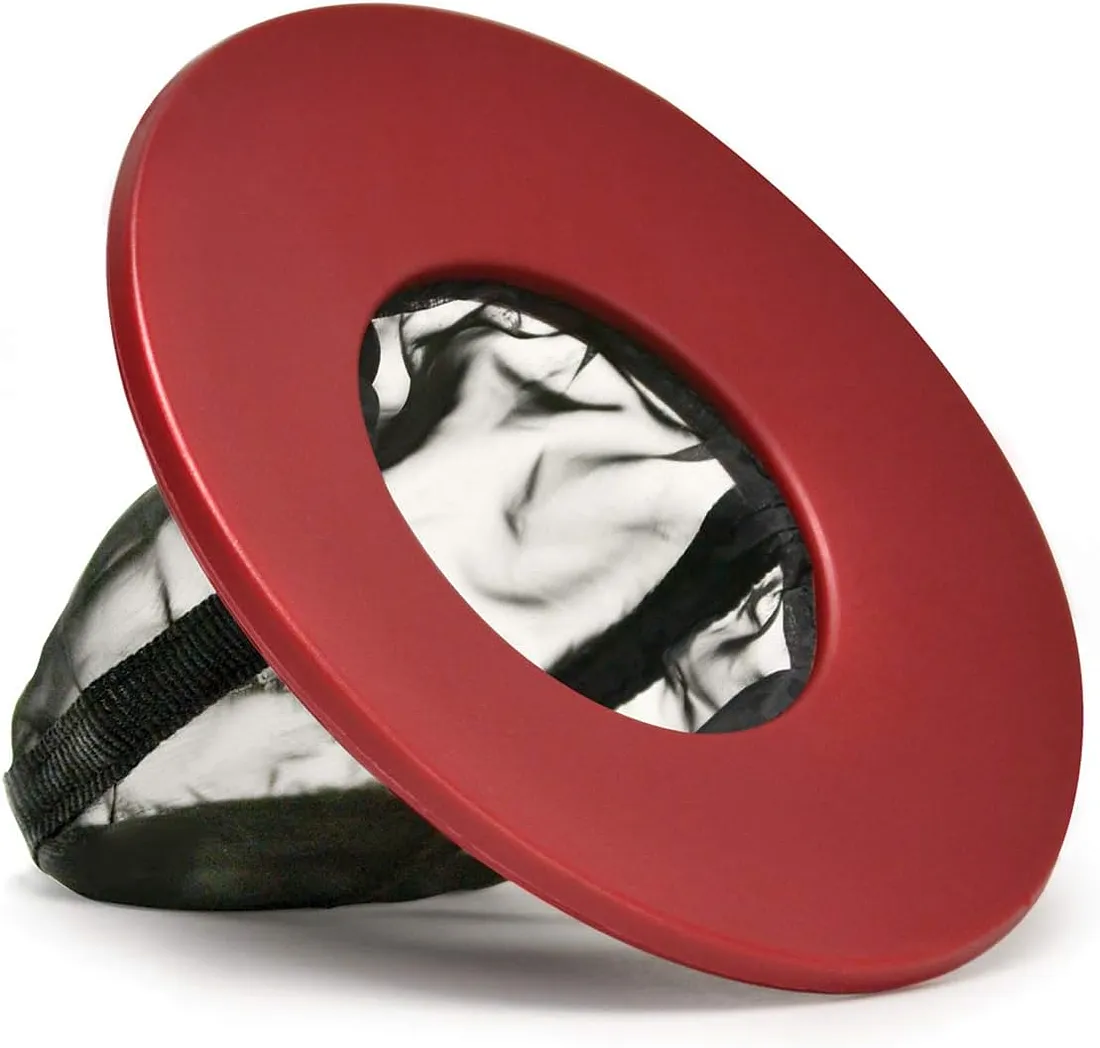 Reasons to Buy
Compact and portable

Easy to use

Affordable

Decent taste
Reasons to Avoid
Lower brew quality compared to pricier alternatives

Not robust enough for heavy use

Limited serving size
The Important Specs
Material:

Made from durable fine mesh nylon

Dimensions:

4.2 x 4.2 x 1.6 inches

Max Brew Capacity:

Up to 12 ounces
Review Roundup
The Primula Coffee Brew Buddy is a breath of fresh air for campers who can't do without a quality cup of joe. This coffee maker is a revelation in lightweight packing with its ultra-light 30 grams weight. It lays flat when not in use, making it an easy fit in any camping, backpacking, or climbing gear.
Its design is simple, sleek, and efficient, something every camper will appreciate. The ease of use is a winner: just place the Brew Buddy on your cup, add coffee grounds into the mesh filter, pour hot water, and let it steep. You'll have a delightful hot cup ready in no time!
The Brew Buddy is all about personalization, because it lets you be in control of your brew strength. So whether you prefer a dark, robust brew, or a mild one, achieving it is a piece of cake with this coffee maker.
There are a few hiccups though. Some users have reported that cleaning the fine mesh filter can be a bit of a hassle, especially in a camping environment. Fine coffee grounds can get stuck and a thorough rinse might be needed.
Not all cups are born equal and another issue users have found is with the fit. While it's been designed to sit on most standard cups, cups with a wide rim might prove to be a problem.
Looking at the reviews online, it's clear that the Primula Brew Buddy is loved by many. The majority of the reviews praised how compact and easy to use this coffee maker is. They also threw light on how the Brew Buddy has spiced up their camping mornings with a tasty brew that could rival a barista's coffee.
A few naysayers pointed out that it might not be perfect for more extreme backpacking conditions or for larger groups. They suggested that a camping coffee pot would be better for these scenarios.
Brew Quality & Taste
The Primula Coffee Brew Buddy offers a decent taste, though it may not satisfy coffee connoisseurs. Its simple brew process can't exactly replicate the complexity of a French press or an espresso, but it does a good enough job for a campsite wakeup call. It also allows for some flexibility in experimenting with brew strength, depending on the amount of coffee you use and the steeping time.
Capacity & Serving Size
The max brew capacity is approximately 12 ounces, which is a decent single serving for most people. This could pose limitations for groups, as you'd need to repeat the brew process for each person.
Cleaning & Maintenance
Cleaning is quite simple. Just rinse and go, and occasionally give it a proper clean using mild soap and warm water. However, over time, coffee residue may start to build up, which could affect taste.
Durability & Material
The Primula Coffee Brew Buddy is made from a fine mesh nylon that's capable of withstanding the common wear and tear of outdoor adventures. It's not invincible, though. If you're rough with it or use it heavily, don't expect it to last forever.
Ease of Use & Setup
You can't really go wrong with the Primula here. Just put it over your cup, add coffee, pour in hot water and wait a bit. It's simple as pie and there's practically no learning curve. However, getting a consistently great taste might require some practice and adjusting of measurements.
Packability
This coffee maker excels in this category. Its slim design allows it to lay flat and slip into pretty much any part of your backpack effortlessly. It's an ideal pick for backpackers who need to conserve space.
Value
Considering its overall performance, the Primula Coffee Brew Buddy offers solid value. It's affordable and does what it promises. Still, if you're looking for an exceptional brew or plan to serve multiple people regularly, you might want to invest in a pricier alternative.
Weight
While this info shouldn't be a part of the evaluation, you should know that it's pretty lightweight, so you won't even feel it in your pack.
Prices
No prices found. Check back later!
Wacaco Nanopresso
Runner Up
Based on our research and testing, we think the Wacaco Nanopresso is a great choice if you're looking for a camping coffee maker to go play hard outside with, if our top pick isn't quite what you're looking for.

Reasons to Buy
Compact and portable

Produces excellent quality espresso

Easy to use

Durable construction
Reasons to Avoid
Higher price point

Manual operation

Limited capacity
The Important Specs
Output:

Up to 18 bars of pressure

Dimensions:

6.14 x 2.8 x 2.44 inches

Water Capacity:

80 ml

Ground Capacity:

8 g
Review Roundup
The Wacaco Nanopresso is a dream come true for campers who can't start their day without a good cup of joe. It's compact, lightweight, and capable of brews that rival those from your local coffee shop, making it ideal for camping trips.
The Nanopresso is a godsend for those interested in both backpacking and espresso. Why, you ask? Well, considering its portability and weight, which are both paramount when you're lugging gear up a mountain, this mini coffee powerhouse scores major brownie points. It's only 6.14 inches long and weighs a feather-light 336 grams, but don't be fooled by its petite stature - it punches well above its weight when it comes to performance.
With its patented pumping system that can reach up to 18 bars of stable pressure, your morning brew definitely won't be lacking in flavor. Users have praised the product for the rich and creamy espresso it produces, a thumping start to any day in the wilderness.
Customers also found the Nanopresso easy to operate, with the pumping mechanism user-friendly, even in half-awake, pre-coffee states. And there's little to worry about when it comes to cleaning - it's a breeze, with easy disassembly and simple steps required.
The Nanopresso comes with a protective case, but, given the rugged nature of outdoor adventures, the product's durability is a concern. At its price point, it's heartbreaking to see it break if it slips out of your hand. Some buyers have reported issues over time, with the pump or pressure system failing. A little extra care while handling will go a long way in avoiding these problems.
Reviews of the Nanopresso's water tank capacity were mixed. It holds 80ml, which is perfect for a quick espresso shot, but those who prefer their coffee a bit more dilute might find this limiting. Yet, there's a silver lining - Wacaco sells a separate larger tank if you need more brew in your mornings.
While the Nanopresso is not the cheapest coffee maker on the market, many customers felt that the quality of coffee it produces and its ease of use justify the price tag.
Brew Quality & Taste
The Nanopresso certainly shines in the coffee taste department. It works by forcing hot water through your coffee grounds at a high pressure, delivering a full-bodied, rich espresso shot that rivals that of traditional countertop espresso machines.
Capacity & Serving Size
The Nanopresso can brew 80 ml of espresso at a time, which is around the standard shot size. However, if you're a more avid coffee drinker or want to share with friends, you'll need to go through the process multiple times.
Cleaning & Maintenance
It requires a bit more cleaning work than drip coffee makers given its espresso nature. You need to clean it after each use to prevent any coffee residue from affecting the taste. Luckily, the components can be easily disassembled for washing.
Durability & Material
Boasting durable construction with high-grade materials, this device feels sturdy and reliable. Don't expect it to break or malfunction after a season of use. With proper care, it's a long-term investment.
Ease of Use & Setup
The Nanopresso operates on a pretty straightforward principle. You fill the water tank, add your coffee grounds, then pump it manually to brew your espresso. However, if you're new to espresso making, there might be a learning curve involved to get the perfect shot.
Packability
With its small footprint, the Nanopresso is a dream to pack away on your camping or climbing trips. It's compact and leaves extra space for other essentials in your backpack.
Value
While the Nanopresso comes with a slightly higher price tag, you are paying for a portable espresso maker that delivers in terms of quality and taste. If you prefer an elevated coffee experience on the go, it's worthy of the investment.
Weight
Weighing just under a pound and being only 6 inches long, this device is easy to slip into your backpack or even the pocket of your coat when you're on the go.
Prices
No prices found. Check back later!
GSI Outdoors Ultralight Java Drip
$10.95
Best Ultralight Camping Coffee Maker
Based on our research and testing, we think the GSI Outdoors Ultralight Java Drip is a solid choice for those looking for a lightweight camping coffee maker option to go play hard outside with.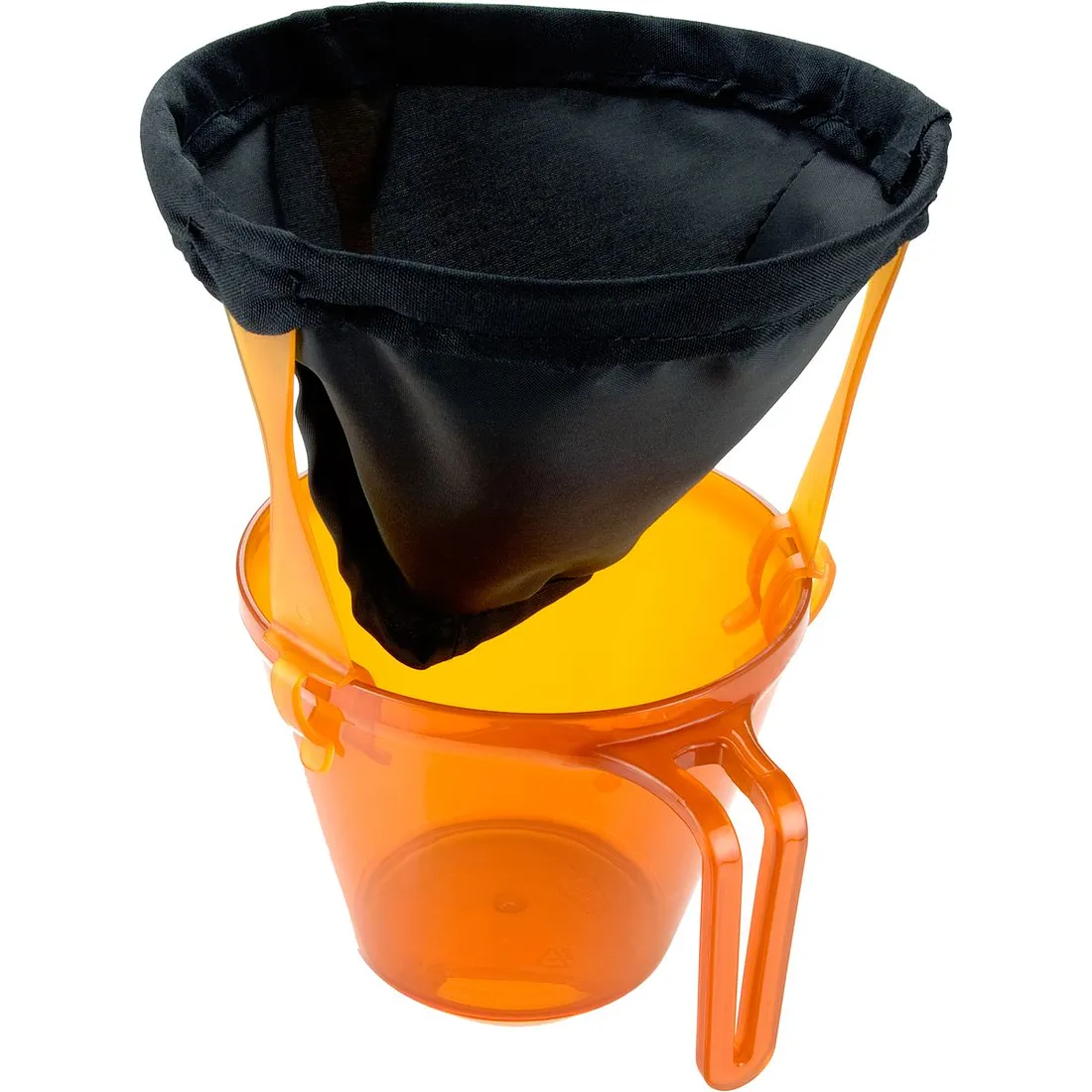 Reasons to Buy
Compact and lightweight design

Produces high-quality coffee

Easy to clean and use

Available at a reasonable price
Reasons to Avoid
Not as durable as other models

Less capacity, suitable for individual serving only
The Important Specs
Materials:

Nylon, Silicone

Dimensions:

4.2 x 4.2 x 0.5 inches
Review Roundup
The GSI Outdoors Ultralight Java Drip is a stellar addition to any camper's gear list. Weighing less than half an ounce, this nifty gadget allows you to prepare a flavorful cup of coffee without adding significant weight to your backpack.
Setting up the Java Drip is a straightforward affair. It features a clever design with sturdy foldable legs and a fine mesh filter that clips directly onto almost any mug or cup. The simplicity is a huge plus, allowing you to get your caffeine fix with minimal fuss. And no need to worry about that extra waste usually associated with paper filters - the reusable design of the Java Drip is as environmentally friendly as it is efficient.
One thing you might have to grapple with, however, is patience. Compared to espresso-style camp coffee makers, the drip process is slow – acting more like a percolator. But with a little patience, you are rewarded with a robust, flavorful brew. Nothing gives you that desired kick on a chilly morning in the wilderness like a hot, fresh mug of drip coffee.
As with any product, it's not all sunshine. Some customers mention this gadget does lack in durability. The mesh filter tends to wear if not handled with care.
Despite this minor setback, most users seem thrilled with the performance of the GSI Outdoors Ultralight Java Drip. A common sentiment among users is how compact and lightweight it is - it practically disappears in your pack, yet it turns your camping mornings into a truly enjoyable experience.
From the novice camper to the seasoned backpacking guru, this java drip maker proves to be a fantastic companion for those craving a freshly-brewed cup of coffee in the great outdoors. While it may not replace your beloved espresso machine at home, this nifty gadget undoubtedly holds its own against its competition on the trails.
Brew Quality & Taste
Users rave about how the GSI Outdoors Ultralight Java Drip makes excellent coffee, comparable to their favorite coffee-shop brews. The mesh filter contributes to a clean taste by removing excess grounds and eliminating paper waste. The drip cone ensures the coffee is steeped long enough to impart deep flavors.
Capacity & Serving Size
The Java Drip is more suitable for single servings of coffee, which is a downside for those who want multiple cups or are brewing for a group. However, it's perfect for individuals or those happy to brew multiple batches.
Cleaning & Maintenance
Clean up and maintenance are typically a breeze with this model. The nylon mesh is easy to rinse clean of grounds and the whole unit is dishwasher safe. Some users, however, noted the difficulty of removing all coffee particles trapped in the mesh when without access to running water like on a trail.
Durability & Material
The nylon filter appears to be less durable than metal alternatives and is susceptible to tearing if not cared for properly. Additionally, the plastic legs that clip onto the cup could potentially snap with rough use. Despite this, most users found it to withstand normal camping or backpacking usage.
Ease of Use & Setup
This model is lauded for its ease of use. It has a clip-on feature that attaches securely to essentially any mug with a ledge and coffee-brewing is as straightforward as placing the coffee in the cone filter and pouring hot water over it.
Packability
With its collapsible design, the Java Drip packs down flat, making it ideal for those with limited space. However, some users have noted that the flexible design might make it vulnerable to being squished in a tightly packed bag.
Value
Given the job it does producing a great taste and how easy it is to use and clean, the cost of the GSI Outdoors Ultralight Java Drip is deemed excellent value by both casual and serious campers alike.
Weight
Sporting a lightweight design, the GSI Ultralight Java Drip is the perfect backpacking companion. Despite its feather-weight, users do not often find it compromised on practicality or functionality.
Prices